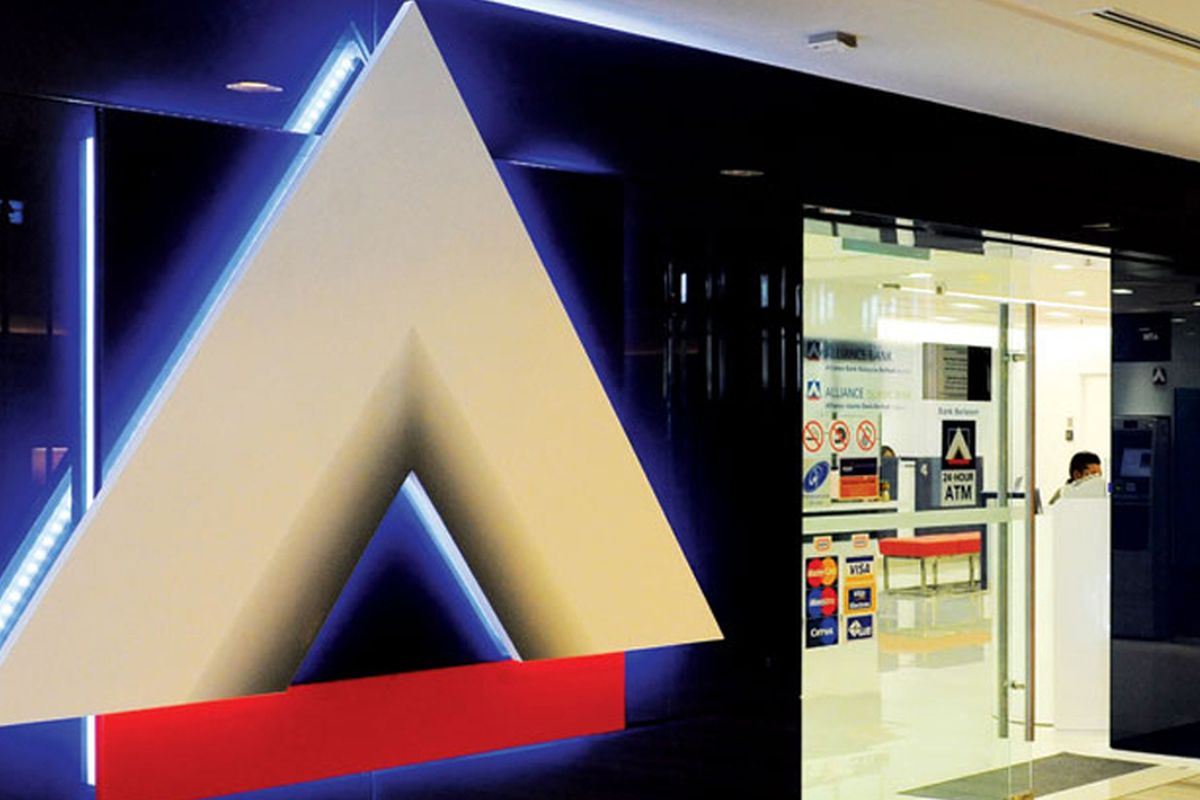 KUALA LUMPUR (Dec 2): Alliance Bank Malaysia Bhd is disposing of its stockbroking business to stockbroking firm Phillip Futures Sdn Bhd, as part of the banking group's strategic plan to re-prioritise its businesses to accelerate growth in its consumer, small- and medium-sized enterprise (SME) and Islamic banking businesses.
Earlier in November, the Securities Commission Malaysia had granted its conditional approval in relation to the proposed disposal of stockbroking business by Alliance Bank's wholly-owned subsidiary Alliance Investment Bank Bhd (AIBB) to Phillip Futures.
The disposal consideration will be based on a formula that equals to an aggregate of an amount equal to the net asset value (NAV) of the stockbroking business as at the completion date of the proposed exercise, as well as an amount equal to 60% of the aggregate brokerage fee in respect of all brokerage transactions concluded by Phillip Futures in respect of the 12-month period from the specified transfer point until the date, that is, the 12-month anniversary of the completion date. The NAV of the stockbroking business stood at RM205.2 million as at Sept 30, 2021.
In a bourse filing, Alliance Bank said AIBB has on Thursday (Dec 2) entered into a conditional sale and purchase agreement (SPA) with Phillip Futures for the sale of its stockbroking business.
Separately, AIBB has also signed a conditional business SPA with Alliance Islamic Bank Bhd for the transfer of AIBB's corporate finance, equity capital markets and debt capital markets business to Alliance Islamic Bank. As a result, Alliance Islamic Bank will be one of the few local Islamic banks with in-house capabilities to serve business clients with comprehensive corporate and capital markets solutions.
This follows receipt of Bank Negara Malaysia's approval on Dec 1 on the proposed disposal of the stockbroking business and capital markets business transfer.
"The proposals will not have any material impact to Alliance Bank's consolidated financial results for the financial year ending March 31, 2022," said the banking group.
The proposals are expected to be completed in the first half of 2022.
In a separate statement, Alliance Bank said it will enter into a strategic stockbroking partnership arrangement with PhillipCapital Group, parent of Phillip Futures, to enable the bank's customers to gain access to regional trading platforms and a broad range of global investment products. The excess capital from the sale of the stockbroking business will be re-deployed to accelerate growth in its consumer, SME and Islamic banking businesses.
"Our SME banking business has consistently outpaced the industry's growth over the past five years. We aim to be among the top four banks in SME market share in Malaysia," said Alliance Bank group chief executive officer Joel Kornreich.
"Our actions will be guided by the Alliance Way, which is our unique approach to address the needs of our customers. Our relationship managers take the time to truly understand our customers' financial situation, so that they can provide the most relevant solutions in a fast and simple manner. Our goal is to serve the business and personal needs of business owners and the needs of their stakeholders," he added.
Alliance Bank shares slipped four sen or 1.39% to close at RM2.84 on Thursday, bringing a market capitalisation of RM4.4 billion.