This article first appeared in The Edge Malaysia Weekly, on August 3, 2020 - August 09, 2020.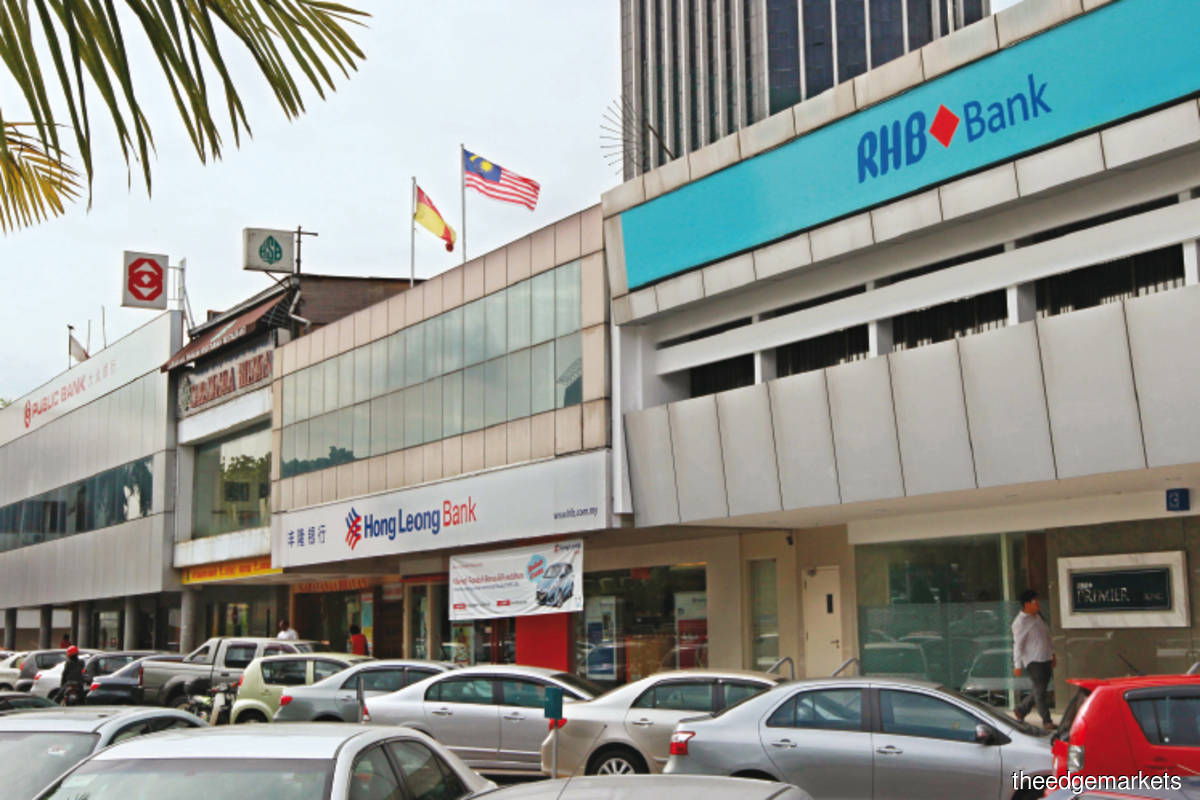 AS an increasing number of central banks, from Europe to Singapore, ask lenders to suspend or reduce dividends to preserve capital amid the Covid-19 economic fallout, Bank Negara Malaysia has — for the first time — indicated that it has no plans to follow suit.
Investors will be keeping a close watch on whether banks slash or refrain from declaring dividends in the upcoming second-quarter financial results. Lenders, which tend to declare their first dividend in the second quarter, are due to announce their April-June earnings later this month.
Last year, most of those with a Dec 31 financial year-end — Malayan Banking Bhd, CIMB Group Holdings Bhd, Public Bank Bhd and RHB Bank Bhd — declared dividends in that quarter, while Hong Leong Bank Bhd, with a June 30 year-end, announced a final dividend.
"We would not be surprised if interim dividends across the banks are deferred given the still uncertain operating environment," says AllianceDBS Bank Research in a July 29 report, pointing out that banks may want to be more prudent in managing capital despite their capital levels being above and beyond the required regulatory minimums.
In a July 23 virtual meeting with analysts aimed at engaging them on sectoral issues, Bank Negara said that Malaysian bank dividends would be assessed on a case-by-case basis — in other words, it will not impose a blanket restriction on payments. It said that in making assessments, it will take into account factors such as each bank's stress tests, capital plans and buffers available, as well as profitability.
This is understood to be the first time that Bank Negara has communicated its stance on dividends amid the recent global developments and it helped clear up any doubts the investment community may have had.
"We opine that this will remove the uncertainty regarding banking stocks as we believe that dividends are one of the attractions. However, we believe that dividends this year will be lower than last year as we are expecting earnings contraction," says Imran Yusof, a banking analyst at MIDF Research.
David Chong, his counterpart at Kenanga Research, points out that even though bank earnings are expected to decline amid uncertainties over asset quality, dividends would nevertheless "provide investors with at least some returns".
"In our view, banks with solid capital positions (like RHB), strong asset quality track record (Public Bank and Hong ­Leong Bank) and dividend reinvestment programmes (Maybank) are likely to be in a better position to minimise cuts in dividend payouts," he says.
Chong, in a report on RHB last Thursday after meeting with the bank's management, notes that RHB may defer its 2Q2020 interim dividend and instead declare its entire full-year dividend with the 4Q2020 financial results. He says CIMB Group had also recently indicated to analysts that it may shift its entire dividend payout to 4Q2020, by which time it may have better visibility on the outlook.
He has an "outperform" call on RHB and Hong Leong Bank, and a "market perform" on Public Bank and Maybank.
Last week, the European Central Bank asked banks not to pay dividends or buy back shares until at least January 2021 — three months longer than it had earlier indicated, dealing a blow to big lenders that had been lobbying to resume dividend payments.
In the same week, the Bank of Thailand ordered commercial banks to suspend interim dividends and share buybacks to preserve capital, while the Australian Prudential Regulation Authority withdrew a freeze on bank dividends but said that payout ratios should be kept below 50%.
Last Wednesday, the Monetary Authority of Singapore asked banks to cap their 2020 dividends at 60% of last year's levels.  The central bank said that while its stress tests have shown that local banks remain resilient, it made the request as a pre-emptive measure.
Asset quality an overriding concern
Despite Bank Negara clarifying its stand on dividends and conveying its view of a better economic performance in 2H2020, investors are unlikely to pick up banking stocks just yet despite their decent valuations, unless they have a long-term view on the sector.
This is because there are still many uncertainties, a key one being the extent to which the sector's asset quality could deteriorate. For now, analysts expect provisions for the sector to peak in 2021.
"It has been tough to get a sense of how bad the asset quality situation could be. We had expected to get a more realistic gauge closer to the end of the six-month blanket moratorium [in September], once the banks have a better idea as to the extent of borrowers that need [prolonged help]," says Kenanga's Chong.
The government's announcement last Wednesday that banks would offer a targeted extension of the moratorium and repayment flexibility to individuals — for instance, to those who have lost jobs or suffered pay cuts — and small and medium enterprises is positive as it provides some clarity on the options available to affected borrowers and may inadvertently force borrowers to come forward earlier instead of at the last minute, he says.
Borrowers who want the flexibilities have to apply directly to their respective banks from Aug 7.
However, the operating environment for banks remains uncertain as there could be more interest rate cuts — Bank Negara has already cut the Overnight Policy Rate by a total of 125 basis points this year — and there are questions about whether there could be another lockdown if there is a strong resurgence of coronavirus cases in the country.
As it stands, a check by The Edge of nine bank-backed research houses revealed that eight have a "neutral" call and one, an "underweight". RHB Bank and AMMB Holdings Bhd are among the most frequently cited as top buys currently.
"We deem bank valuations to be reasonable as the price-earnings ratio of 11 times based on 2021 forecast earnings is below the five-year average of 12.5 times. However, we remain 'neutral' on banks as we envisage banks' 2Q2020 to be weaker quarter on quarter due to modification loss and potentially higher loan loss provisioning," says CGS-CIMB Research in a July 30 report.
Nevertheless, analysts take comfort in the fact that banks are in a strong capital position. As at May this year, the banking system's total capital ratio stood at 17%, while CET-1 was at 14%.
The capital buffer — that in excess of the regulatory requirement — of RM121 billion as at February 2020 remains "fairly robust", notes Affin Hwang Capital Research, which has an "underweight" on the sector.
Bank Negara says that based on its stress tests, the banking system is able to withstand a fourfold rise in impaired loans before capital ratios breach the regulatory minimum.
"That's a good reassurance because, if there is one thing that would lead to a derating of banks, [it] is a capital call. So far, it doesn't look like the banks are in need of a capital call," Chong remarks.
The Bursa Malaysia Financial Services Index, which sank to a low of 10,885.45 on March 19, has since gained 21.5% to close at 13,222.44 on July 29.  
RHB Bank and Maybank are among the few banks that have given analysts some indication of what dividends could be like. In May, RHB said it hoped to sustain its FY2019 absolute dividend per share of 31 sen this year. Its dividend last year translated to a record payout ratio of 50.1%.
Meanwhile, Maybank said in April that it intended to maintain its payout ratio policy of 40% to 60% of profit after tax and minority interests.