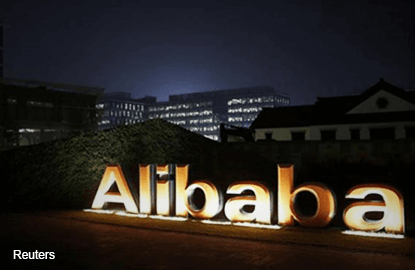 This article first appeared in The Edge Financial Daily, on September 23, 2015.
FACING growth concerns among investors, Chinese e-commerce giant Alibaba has announced a new push into sports. The company is partnering with the Web news and social media conglomerate Sina and Yunfeng Capital to form Alibaba Sports Group in a bid to "transform China's sports industry", according to a press release.
There aren't too many details of what, exactly, Alibaba intends to do in sports. The company said it plans to leverage its e-commerce platform to move into the industry via copyrights, sports media, events and ticketing. The announcement came as analysts warned on Sept 8 that its third-quarter sales on the retailing side would fail to meet expectations.
The shift to sports isn't completely out of the blue. Alibaba owns a 50% stake in Guangzhou Evergrande, one of China's top football clubs. It also has partnerships with Bayern Munich and Real Madrid, setting up online stores on the company's business-to-consumer retail platform, Tmall.
Just last month, Alibaba announced it was teaming up with Kobe Bryant's new start-up, Kobe Inc, to distribute the feature-length documentary Kobe Bryant's Muse and to market a series of branded products.
Alibaba's sports focus is part of a larger eff ort to diversify its brand to entertainment in general, and enter the wide world of content. As founder and chairman Jack Ma told reporters last year, when Alibaba bought Guangzhou, "We're not investing in football, we're investing in entertainment."
The company recently launched a video-streaming service à la Netflix, and invested in the latest Mission Impossible movie. As part of the agreement with Paramount, Alibaba will distribute the film throughout China and oversee its online ticketing and promotion.
"For now, this is a China play," Bloomberg View Asia correspondent Adam Minter emailed me about Alibaba Sports. "This is all part of the massive content grab that the big Chinese Internet companies are in the midst of." That includes "buying movie studios, television production units, e-sports broadcasters ... all in hope of being the streamer of choice".
You can see why sports offers such an attractive road into the world of digital content, especially in emerging markets. According to Stacey Allaster, chairman and chief executive officer of the Women's Tennis Association, 50% of sports fans in China, India and Russia consume their sports on mobile. — Bloomberg View