This article first appeared in The Edge Malaysia Weekly, on July 29, 2019 - August 04, 2019.
Mansor: MIMCO will use a proprietary advanced modular platform that is wholly Malaysian owned. Photo by Mohd Izwan Mohd Nazam/The Edge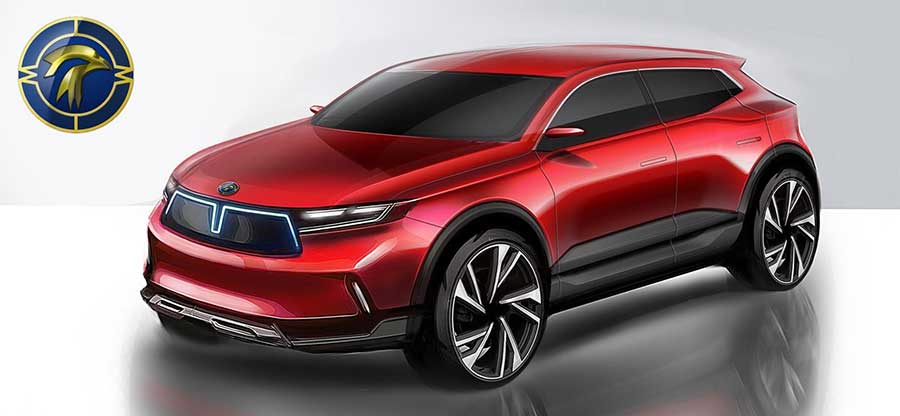 MIMCO's proposed Alif, designed to be an all-electric SUV catering for the export market. Photo by: Alam Perkasa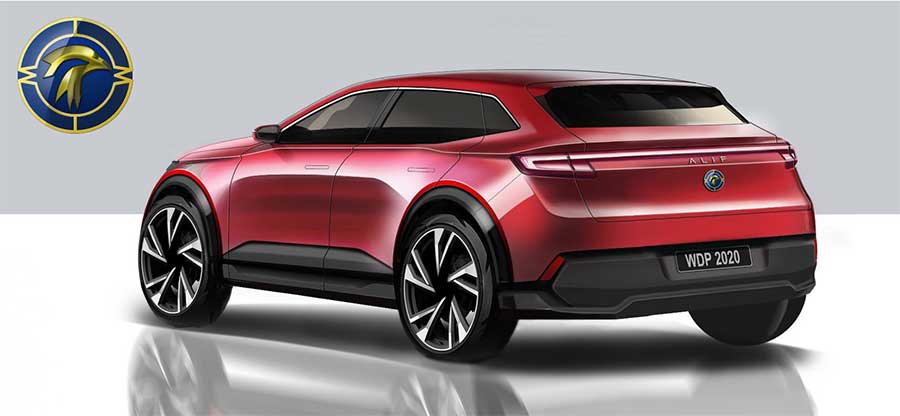 The MIMCO Alif SUV concept design is by famed Italian car designer Giorgetto Giugiaro and his son Fabrizio. Photo by: Alam Perkasa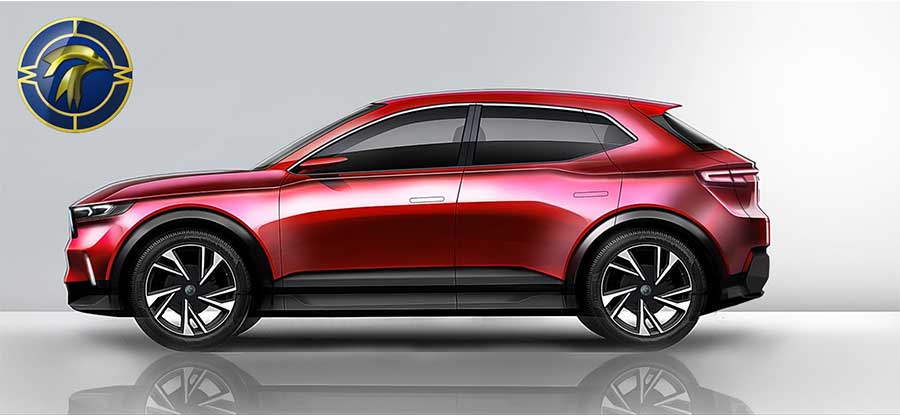 Photo by: Alam Perkasa
IS there enough room in Malaysia for a third national car project? For Alam Perkasa Consortium (APC), which is vying for the mandate, the question is academic.
Its business plan is to mass-produce electric vehicles (EVs) in Malaysia for the world's largest EV markets — Europe and China — according to Mohamad Mansor Ngah, group executive chairman of Terengganu-based Alam Perkasa Group, which leads the consortium.
Initially reluctant to be interviewed, Mansor tells The Edge that the consortium is "ready to go" and does not need any public funds to kick-start its proposed Malaysian International Motor Company (MIMCO). It has lined up about RM5 billion in private funding.
More importantly, the consortium will also have a proprietary advanced modular platform (AMP) that can be used for multiple designs, from sport utility vehicles (SUV) to city cars, he says.
Recall that the first national car maker, Perusahaan Otomobil Nasional (Proton), found platform technology one of its key challenges over the years as it tried to acquire expertise from multiple partners and ended up with multiple platforms.
A platform is essentially the basic chassis design used to design different vehicles in order to reduce development and manufacturing costs. Automakers often leverage similar platforms for different models to save research and development costs. However, access to another automaker's platform often comes with competitive restrictions in addition to various fees.
In contrast, APC signed an agreement last year to acquire the ownership and intellectual property rights to the AMP for MIMCO's use, meaning the proposed car maker will use a wholly Malaysian-owned platform.
MIMCO's complete access to the AMP will mean unrestricted market use and product development potential, says Mansor.
The Edge understands that APC's proposal is one of two on Putrajaya's shortlist. The government had previously said it would announce the chosen party by mid-2019.
If APC receives the green light, it expects to have a ready working prototype of its first model within six months, in time for the 90th Geneva International Motor Show (GIMS), scheduled for March 5 to 15 next year.
"It would be the second time ever a Malaysian vehicle is displayed at the event," he says proudly, adding that APC has a confirmed display slot in hand.
The first time a Malaysian car was displayed at GIMS was in 2010 — the Proton Emas hybrid car prototype, which Mansor was also involved in creating, though commercial production eventually did not take off. He was also involved in designing the Proton Prevé and Proton Artiga.
According to Mansor, APC is planning for a mid-sized SUV called Alif. The concept design is by famed Italian car designer Giorgetto Giugiaro and his son Fabrizio.
The Giugiaros are part of the consortium, along with a leading Italian composite materials manufacturer who declines to be identified for now, Mansor says.
Depending on the variant, Alif is designed to reach a top speed of 230kph with a 450km driving range powered by a 95kWh battery.
Exposure at GIMS will immediately launch the third national car marque on the global consciousness and boost marketing initiatives, Mansor says, particularly in Europe.
"The local market for hybrid and full EVs is small at present, so we will export 80% of the vehicles mainly to Europe and the US as we need to compete in the global auto industry and not be 'jaguh kampung' (local champion)," Mansor says.
For perspective, Europe is the world's second largest EV market behind China, followed by the US, according to the Global EV Outlook 2019 report by the International Energy Agency (IEA).
China is also extremely competitive in EV development with over 400 manufacturers, says Mansor. Nonetheless, APC's proposal includes partnership plans with Chinese EV maker Qiantu Motor Ltd, a subsidiary of its technical partner in China, to address the Chinese market.
Last year, the number of EVs worldwide grew from 3.1 million to 5.1 million within about 12 months and this fast growth is expected to continue with major automakers worldwide investing billions in EV development.
According to Bloomberg New Energy Finance's 2019 EV Outlook report, which was released in May, EV sales worldwide are expected to hit 56 million units by 2040, estimated to comprise 57% of vehicle sales by then.
What's in a label?
Clearly, APC already has everything it needs to kick-start MIMCO. So why does it need the "third national car" label to do it?
Mansor says one of the key reasons is that MIMCO needs a vehicle manufacturing licence from the government. He also feels it would be counter-productive for Malaysia to have two competing automaker start-ups, should a separate entity undertake the new national car project.
"Based on our business plan, we are projecting a turnover of about RM14 billion from selling 60,000 units of Alif per annum," says Mansor.
Those 60,000 units will be from the first phase of APC's proposed manufacturing plant, which it says can be fully up and running within 24 months of it being selected. Of these, 70% will be left-hand drive. If all goes to plan, Alif will hit Malaysian streets in 2022 and overseas markets by 2023 after climate-testing preparations.
MIMCO's plant is expected to have 350 blue-collar workers and a team of 20 technical experts who will train local replacements in a three-year transition plan.
Next will be to ramp the capacity up to 160,000 units by 2025 for the second model, which is expected to be a city car, Mansor says.
Critically, the 24-month start-up period also includes the development of a local vendor ecosystem to support MIMCO, Mansor adds. This entails recruiting 300 to 400 local investors with sufficient capital to team up with foreign manufacturers to acquire the technology needed, which MIMCO will facilitate.
From Mansor's perspective, the technological transfer to the vendors will add to the know-how transfer from MIMCO's Italian partner via the project. The local component supply chain is valued at about RM7 billion a year.
"All vehicle components, including the powertrain — with the exception of the battery — will be made in Malaysia by Malaysian or Malaysian joint-venture companies," he says.
The major challenge for MIMCO, however, will be procuring a sufficient and stable supply of batteries for the EVs at an affordable cost, which Mansor acknowledges.
Globally, concern is growing among major automakers that battery output is not keeping up with the EV segment's growth rate, with high costs relative to the overall EV price.
"The battery is the single most costly part of an EV, currently making up 35% to 45% of total cost. It is also expected to be the tightest in supply as EV production and supply chains ramp up in the coming years," says consulting firm McKinsey in a June report.
"To meet battery demand in the 2020s, automotive OEMs, their suppliers and public stakeholders must start making the required arrangements now or find ways to accelerate the timeline (of ramping up battery production)," McKinsey says.
As for APC, it is still evaluating its options in terms of battery supply should its proposal be selected for the third national car project, says Mansor.
If that hurdle is overcome, then the mid-term endgame, beyond executing the plant set-up and marketing plan, is to list MIMCO on the New York Stock Exchange (NYSE), he adds.
Accomplishing that would mean following in the footsteps of Chinese EV manufacturer NIO, which listed on NYSE last September in a US$1.8 billion initial public offering. NIO was founded in 2014 and recorded about US$720 million in revenue last year.