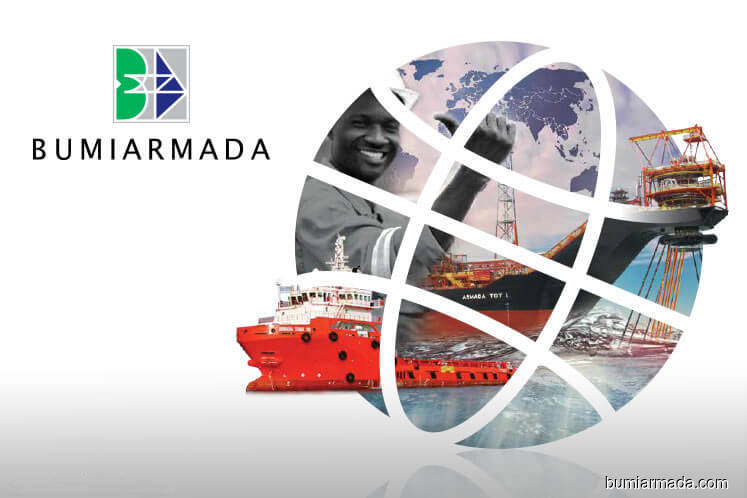 KUALA LUMPUR (March 1): Shares in tycoon T. Ananda Krishnan-controlled Bumi Armada Bhd fell 11.11% in active trade this morning after the group reported a net loss of RM1.26 billion in the recent fourth quarter as well as change in its top management.
As at 10.30am, the counter fell two sen to 16 sen with 41.68 million shares traded, making it the most active counter on the bourse.
Yesterday, Bumi Armada reported a net loss of RM1.26 billion in the fourth quarter ended Dec 31, 2018 (4QFY18) against a net profit of RM63.82 million a year ago, on higher impairment of Armada Kraken FPSO and certain vessels, as well as higher finance costs.
Quarterly revenue also slid 13% to RM576.31 million versus RM662.15 million previously.
For the full year, it reported a net loss of RM2.3 billion against a net profit of RM352.25 million in the previous year, though revenue rose slightly to RM2.42 billion from RM2.40 billion a year ago.
In a statement last night, the Malaysia-based international offshore energy facilities and services provider said excluding the impairments and net allowance for impairments losses, the group would have reported a net profit of RM216.5 million.
The group also announced that its chief executive officer (CEO) and executive director (ED) Leon Harland will be resigning from the post effective May 15, 2019, citing personal reasons and returning to his home country.
The board has appointed Gary Neal Christenson to be redesignated as ED with effect from March 27, and he will subsequently assume the CEO role from Harland from May 16.
Earlier this morning, the group had halted its share trade between 9am and 10am in conjunction with the announcements.