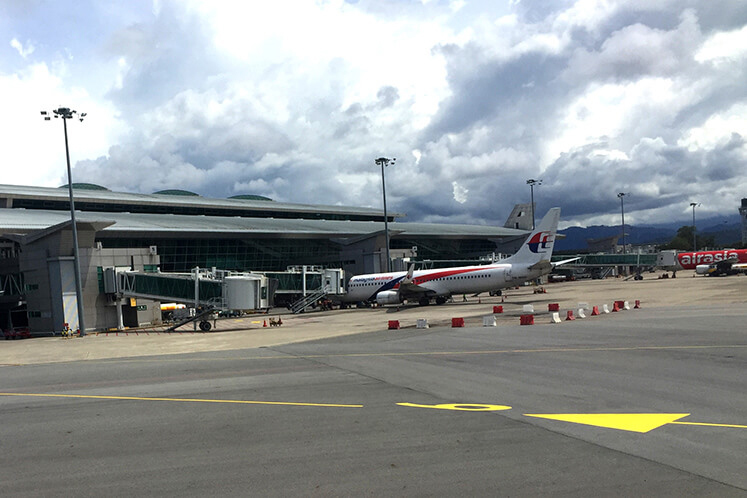 KUALA LUMPUR (Aug 14): Amid a sharp drop in passenger traffic due to lockdowns and travel restrictions, airports around the world are finding news ways to attract visitors to shop at the airports.
For Malaysia Airports Holdings Bhd (MAHB), it is collaborating with airport retailers to organise a first-ever airport-wide sales event at the Kuala Lumpur International Airport (KLIA) in Sepang.
Apart from this, the airport operator has joined hands with the Malaysia Tourism Promotion Board (Tourism Malaysia) to hold a Cuti-Cuti Malaysia Mini Travel Fair in conjunction with the KLIA Crazy Sale.
MAHB group chief executive officer Datuk Mohd Shukrie Mohd Salleh said with lower passenger volumes, airport retailers have seen their sales impacted significantly.
He believes that the KLIA Crazy Sale will provide airport retailers with an additional venue to market their offerings.
"This is the first time we are organising such an event. Previously, the market for our retailers are limited to mainly passengers due to their location on the airside that is not accessible to non-passengers," he said in a statement today.
"With this sale, we can help improve their sales performance."
As an added value, MAHB, through its subsidiary Sama Sama Hotel KLIA, will be offering a limited opportunity for visitors to enjoy exclusive and unique airport experiences through the Airport Staycation package.
The sale and travel fair will take place at the departure area and Anjung Tinjau at KLIA's main terminal from Aug 26 to 31, which coincides with the week-long Merdeka Day celebration. During the fair, non-travelling public can enjoy a wide range of discounted travel exclusives and duty-absorbed products by big-name duty-free players such as Eraman, Valiram, Heinemann and Lagardere.
The airport operator is expecting an average of 3,000 visitors per day to the fair.
"The entire travel industry has been affected. It is important we help each other in overcoming this crisis. The Cuti-Cuti Malaysia Mini Travel Fair is in line with the domestic tactical push joint strategy that we have developed with Tourism Malaysia to induce the recovery of domestic travel and economy," said Mohd Shukrie.
"We have invited local airline partners, travel agents, product owners and hotels to participate in this travel fair and offer exciting deals to the public."
At 3.32pm, MAHB shares were traded up 11 sen or 2.07% at RM5.43 apiece, with 2.12 million shares changing hands. Its market capitalisation stood at RM8.96 billion.