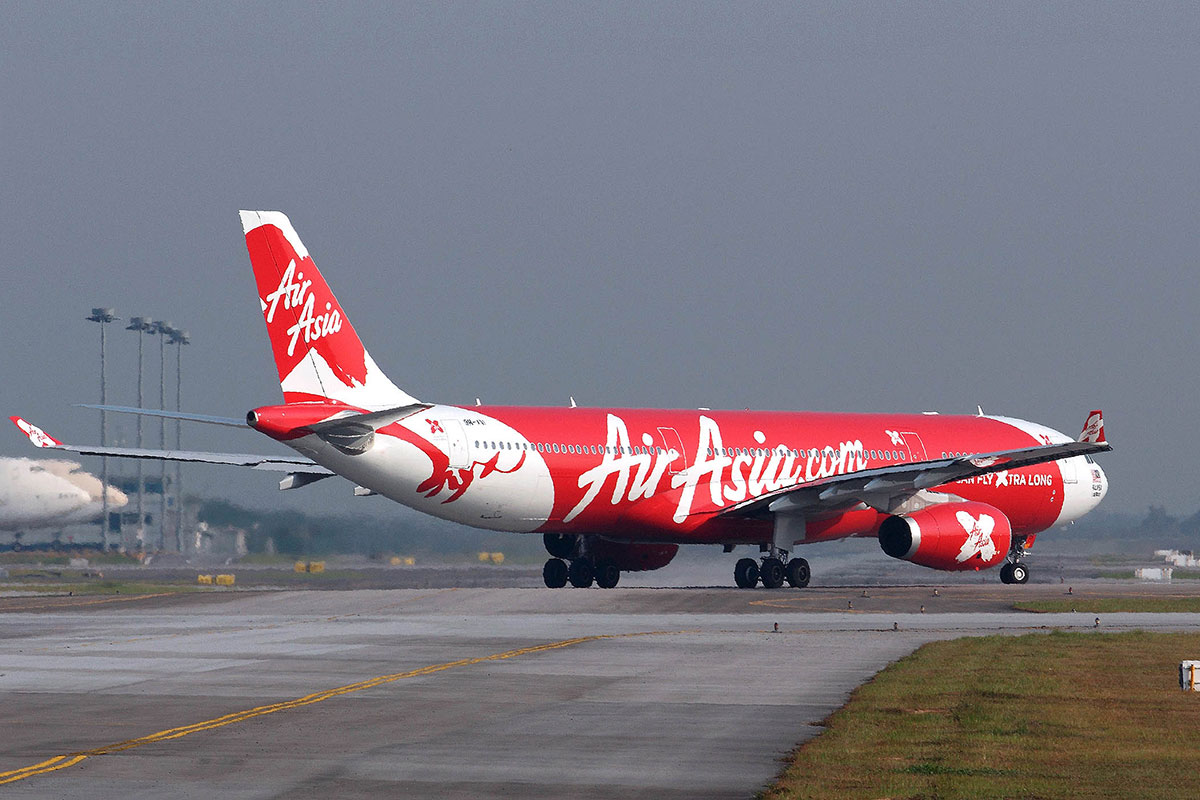 KUALA LUMPUR (Dec 21): AirAsia X Bhd (AAX) claimed that Malaysia Airports Holdings Bhd (MAHB) is not entitled to collect passenger service charges (PSC), among other charges, in a defence it filed against the airport operator, which is suing AAX to claim for RM78.16 million in payment owed, according to court filings sighted by The Edge.
According to AAX, the Malaysian Aviation Commission (Mavcom) Act states that the PSC, PSSC (passenger security service charges), aircraft parking charges, landing charges, airside driving permit charges, airside vehicle permit charges and airport pass charges may only be collected by Mavcom and be retained in an "aviation commission fund", and not by a licensed company.
"There is also no provision in the Mavcom Act or the subsidiary legislation made thereunder that obligates airlines, such as the defendant, to collect the PSC, PSSC, Aircraft Parking Charges, Landing Charges, Airside Driving Permit Charges, Airside Vehicle Permit Charges and Airport Pass Charges on behalf of a licensed company or for Mavcom," AAX said in the court document.
By the reasons stated in the document, AAX claimed that collecting the charges mentioned on behalf of the plaintiff is ultra vires or acting beyond one's authority as the Mavcom Act contains no provision that is equivalent to Section 24B of the Civil Aviation Act 1969 (CAA) to allow the said charges to be collected on behalf of Mavcom. The Mavcom Act also does not allow or provide that a "licensed company" can retain the said charges as part of its revenue.
(Under Section 24B of the CAA, it is stated that all charges and fees prescribed under regulations that relate to the carrying out of any function or service by a licensed company, shall be collected by, and form part of the revenue of, the licensed company.)
The filing also shows that one of the main applications by AAX is a stay of all hearing with MAHB's wholly-owned Malaysia Airports (Sepang) Sdn Bhd (MASSB) on its suits with the airline, until this issue in the defence and counterclaim is decided.
AAX is represented by Messrs Steven Thiru & Sudhar Partnership while MAHB is represented by Skrine & Co.
MASSB initiated the civil suit against AAX in October to claim for RM78.16 million, which MAHB said was payment owed for aeronautical charges that included RM60 million in PSC — a matter that has been a long-running dispute between the two parties.
MASSB also filed an application to intervene in and be excluded from AAX's proposed debt restructuring scheme, in which AAX had named MASSB as one of its unsecured creditors.
Subsequently, on Nov 4, AAX accommodated MASSB and revised its debt restructuring scheme under two separate classes, with MASSB being classified under Class A, which is for creditors who are considered critical or essential and who may have secured and/or other rights. The other class is Class B, which is for creditors who do not fall within Class A. In announcing the scheme revision in a statement, however, AAX stressed that it "will not be intimidated".
Meanwhile, Reuters reported recently that lessor BOC Aviation Ltd had applied to the Malaysian court to dismiss AAX's debt restructuring scheme, with the argument that it rules out a debt-to-equity swap and gives too much power to Airbus as a creditor.
The debt restructuring proposal involves AAX reconstituting RM63.5 billion worth of debts, including future lease rentals, aircraft purchase commitments and advanced ticket sales, into a principal amount of up to RM200 million.
The loss-making airline said that the debt restructuring scheme is critical to its survival, and that without it the airline would have to face liquidation, with no returns to creditors. It is now seeking court approval to convene a meeting with creditors to vote on the scheme.