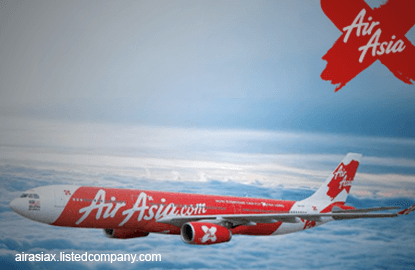 KUALA LUMPUR (Sept 15): AirAsia X Bhd will be flying to Istanbul, Turkey next year, said its founders, Tan Sri Tony Fernandes and Datuk Kamarudin Meranun.
They made the announcement on a Facebook live video today about an hour ago, as they were about to attend a welcome ceremony for the new Airbus A320neo aircraft in Sepang.
"Kamarudin is very keen to fly to Istanbul," Fernandes said, answering a question posted by his Facebook fan.
"We will be flying to Istanbul soon, next year," said Kamarudin, who is also the group executive officer of AirAsia X.
Meanwhile, Fernandes said the low cost carrier will be flying to London Gatwick airport instead of Heathrow airport.
"We are not going to fly to Heathrow. Probably Gatwick airport in the end of 2018," he said.
Fernandes, AirAsia Bhd group chief executive officer, went on Facebook Live as he and Kamarudin were on their way to receive the latest addition to the group's fleet, the A320neo from Airbus.
AirAsia took delivery of its first A320neo at a dedicated ceremony in Hamburg last week.
AirAsia is Airbus' biggest airline customer for the A320 family with a total of 575 aircraft ordered