This article first appeared in The Edge Financial Daily, on December 14, 2017.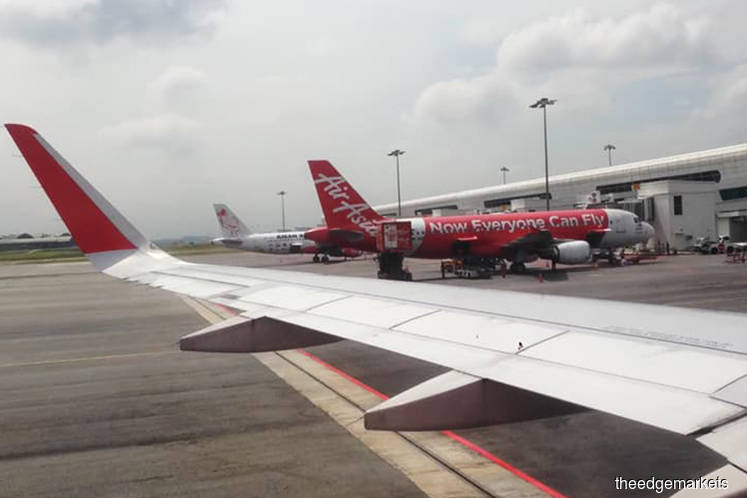 KUALA LUMPUR: AirAsia Bhd has been undermined by analysts as they have not taken into account the group's growth potential from overseas joint ventures, said group chief executive officer (CEO) Tan Sri Tony Fernandes.
Fernandes describes the "zero value" given to AirAsia's Indonesia, Philippines and India businesses by analysts as "bizarre".
The budget carrier's Indian operation will be very profitable, he told a press conference yesterday. "Not only are [AirAsia and Thai AirAsia] making money by flying to India, but AirAsia India is also going to have a very strong operation," he said.
"Our Indian operation could be a 200-plane operation by itself, because of the tourism potential in India and the middle class travelling out of India is massive. If you look at what we have done in China, where 18% of our revenue is coming from there, it shows you the potential."
Fernandes added that the Indian operation could have turned profitable soon if not because of the group's intention to expand quickly.
"India is a function of how quick we want it to be profitable. It can be profitable now, but we are in a hurry to get to 20 aircraft which will then allow us to fly international [routes], and that is holding back the profitability.
"But the fourth quarter will be profitable. I think 2018 will be marginally loss-making, only because we are putting in more capacity. From 2019, we will go very strong.
"This is why I constantly have battles with analysts — they don't fully understand what we have built over the last 16 years. But it is our job to try explaining to them."
Fernandes said the group will be boosting its capacity by up to 14% in the financial year ending Dec 31, 2018. "Next year, we will be adding almost 30 aircraft to our fleet, which would add another 13% to 14% to our capacity. We believe next year will be very good for the industry. We are optimistic."
AirAsia, he added, is not worried about the fuel price because it has a significant amount of ancillary income coming in. "We don't think fuel is going to get any much higher than this; there are more chances of it going down. [Previously,] when oil went up to US$130 per barrel, we still had the same margin because of ancillary income."
Earlier yesterday, Fernandes posted on his Twitter account that AirAsia shares' actual worth is RM6 apiece due to the group's potential growth and digital initiatives.
"I had told analysts that we were worth RM3 [apiece] when we were [at] 70 sen. Now, I'm saying we are worth RM6. No other airline has as much growth as AirAsia, with a huge digital strategy and assets worth more than our current market capitalisation," he said on the social networking platform.
AirAsia shares rose four sen or 1.25% to RM3.23 yesterday, valuing the group at RM10.79 billion. Year to date, the counter has risen 51%.