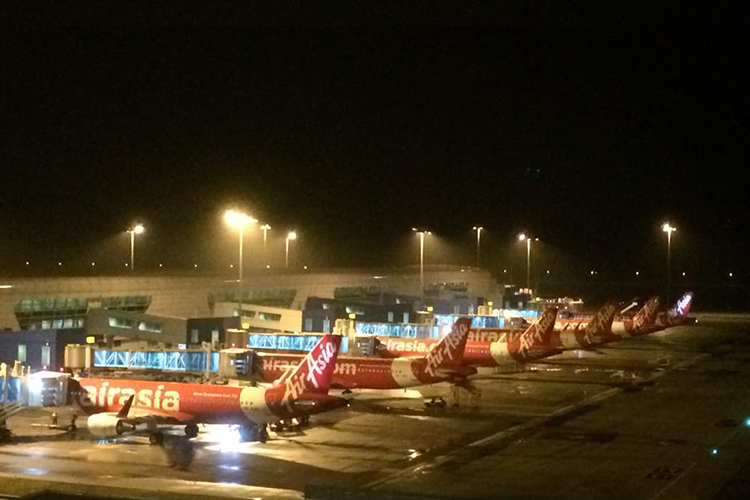 KUALA LUMPUR (April 17): AirAsia Group Bhd has terminated a joint venture (JV) with Vietnamese partners to set up a low-cost carrier in Vietnam, but gave no reason as to why it decided to do so.
In a filing with Bursa Malaysia today, AirAsia said its wholly-owned subsidiary AirAsia Investment Limited (AAIL), together with Gumin Company Ltd and Hai Au Aviation Joint Stock Company (HAA), have amicably agreed to terminate and release each other from all obligations in relation to the proposed joint venture in Vietnam, effective immediately.
Nonetheless, AirAsia said the group remains interested in operating a low-cost airline in Vietnam due to its favourable geographical location, expanding aviation market and overall growth potential.
"The termination of the joint venture is not subject to the approval of the company's shareholders and is not expected to have any financial impact on the net assets or gearing of the company," AirAsia added.
AirAsia previously announced in March 2017 that it would form a RM194 million (VND 1 trillion) JV low-cost airline in Vietnam, with the aim to offer an affordable but high-quality airline service to Vietnamese and foreign tourists.
At that time, AirAsia said AAIL would take up 30 million shares representing a 30% stake for RM58.2 million (VND300 billion), while Gumin would hold 69.99 million shares or 69.9% in HAA, while Tran Trong Kien, the CEO of Thien Minh Travel Joint Stock Company, will hold one share.
As recently as December last year, AirAsia reaffirmed its intention to set up the joint-venture low-cost carrier in Vietnam, when it signed a memorandum of cooperation with Tran and HAA in Hanoi during the Vietnam Travel and Tourism Summit 2018.
AirAsia Group shares closed one sen or 0.41% higher at RM2.48 for a market capitalisation of RM8.29 billion.