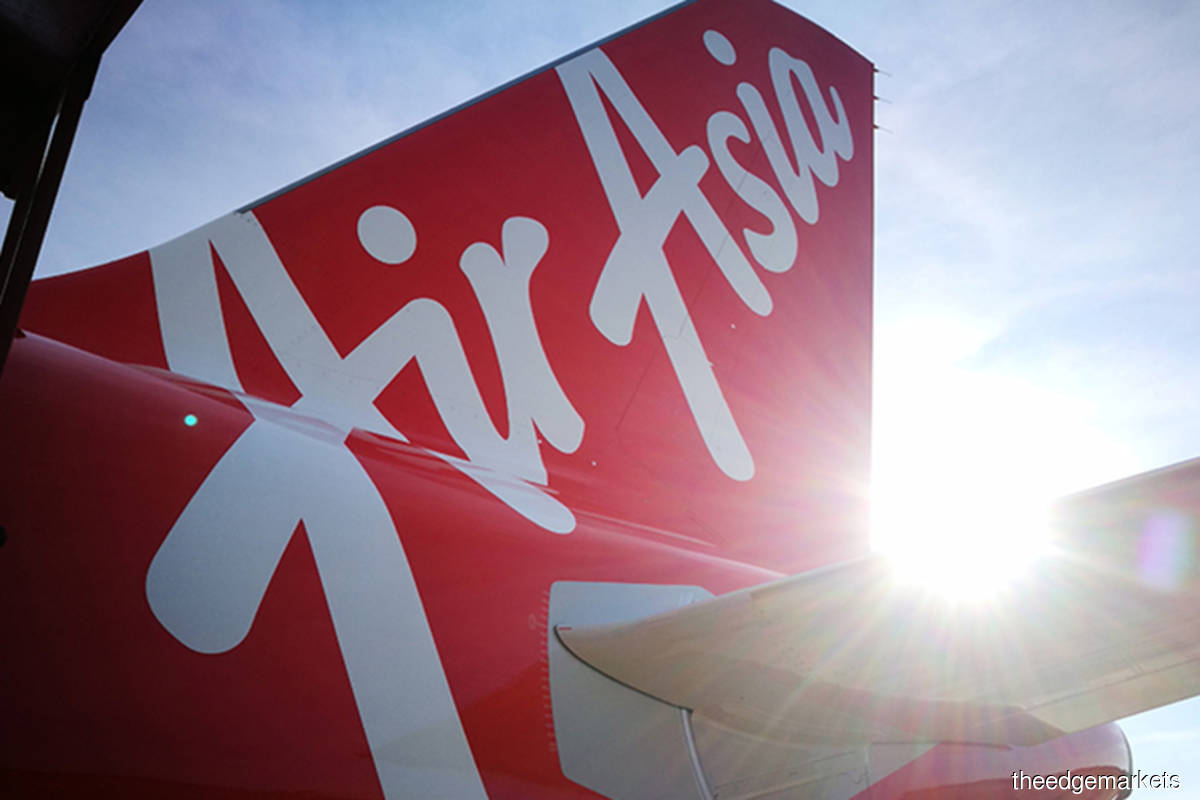 KUALA LUMPUR (July 27): AirAsia Group Bhd said all four of its key operating entities posted year-on-year (y-o-y) improvements for the second quarter (April to June) of financial year 2021 (2QFY21), on the back of a low base in the corresponding quarter last year (2QFY20), when its fleet was hibernated amid the pandemic.
In a statement today, the group said on a quarter-on-quarter (q-o-q) basis, AirAsia Philippines progressed steadily with a 2% increase in the number of passengers carried, and four percentage points (ppts) increase in load factor to reach 78%, while AirAsia Indonesia's load factor increased by 11 ppts q-o-q to 67%.
It said it remains committed to strengthening its domestic foothold in both markets, while awaiting positive developments on international air travel, adding that the expectation of high vaccination rates in ASEAN countries by year-end is lending confidence in the upcoming recovery. 
AirAsia Malaysia's operations remained constrained q-o-q due to the lockdown and restrictions on interstate travel imposed from January 2021, although it carried 64% higher number of passengers y-o-y on 54% higher capacity, resulting in a four ppts increase in load factor to 64%. 
"The ongoing subdued operations are expected to persist until Malaysia reaches herd immunity by the fourth quarter of this year. The government has recently set a new target of vaccinating all adults by October 2021," said the group. 
Meanwhile, AirAsia Indonesia saw a 1% q-o-q dip in its number of passengers, although load factor grew by 11 ppts to 67% in 2QFY21 due to more stringent capacity management. 
It said the Indonesian operations was at approximately 70% of pre-pandemic domestic capacity in May 2021, and demonstrated strong signs of recovery before it had to go into hibernation mode in early July, amid the government's Covid-19 containment efforts. 
The number of passengers carried by AirAsia Thailand more than doubled y-o-y, reporting a nine ppts increase in load factor to 61% in 2QFY21, boosted by higher demand during the Songkran festival in April 2021, coupled with the low base effect in 2QFY20. Passengers carried declined 26% q-o-q, amid the new Covid-19 wave that began in mid-April 2021, although load factor remained at 78% in June. 
AirAsia rose two sen or 2.4% to close at 86 sen today, giving it a market capitalisation of RM3.35 billion.