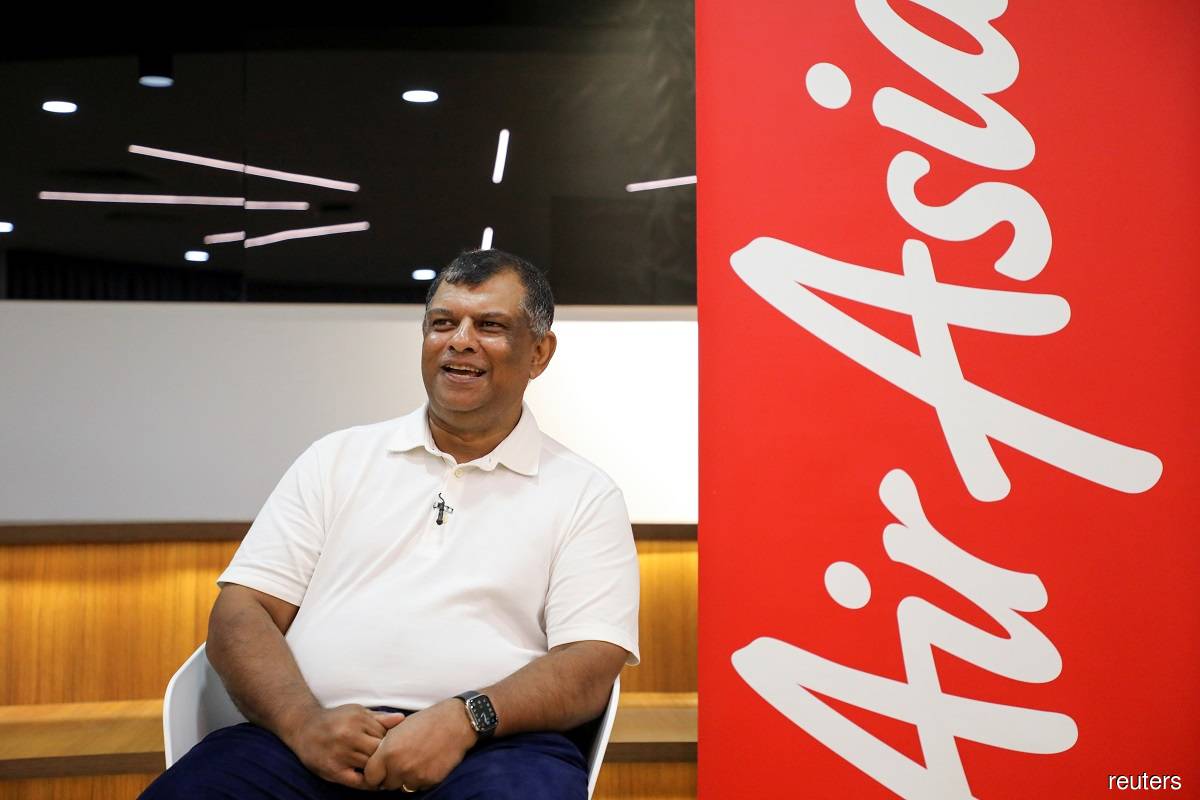 KUALA LUMPUR (Dec 10): "We are in discussion with Tata right now," AirAsia Group Bhd group chief executive officer Tan Sri Tony Fernandes was quoted as saying by CNBC TV18 as he fielded questions on the future of AirAsia (India) Ltd under a joint venture (JV) with India-based conglomerate Tata Group.
Fernandes was quoted as saying at a CAPA Centre for Aviation live event yesterday that India's aviation industry was a competitive market which was tough for outsiders to come into.
"They are not welcoming. We have had fantastic partners in Tata Group. It is now… let's know where we are strong, where we are good at and let's not have an ego and if things don't feel right, then we will look at other options.
"We are strong in Southeast Asia. That's our sweet spot. India has been fantastic... we have built a lot of connectivity to India. Our brand wouldn't have been well known without AirAsia India.
"Whether we should put money to continue in India or to expand in ASEAN, that's a discussion I am having with my partners in India and there will be some announcements one way or the other," Fernandes said.
CNBC TV18 reported that Tata holds a 51% stake in AirAsia India while the remaining 49% is owned by AirAsia Investment Ltd.
According to AirAsia Group's website, AirAsia Group owns 100% of AirAsia Investment.
The Economic Times (ET), citing recently added clauses in AirAsia India shareholder agreement, reported that
Tata will stop dues payment by AirAsia India to AirAsia Group if the latter does not provide funding to their low-cost airline JV before Dec 31, 2020.
According to the ET report on Tuesday evening, Tata will also start deducting the dues and setting them off against equity shares in AirAsia India if its JV partner AirAsia Group is unable to bring in funds by subscribing to a rights offer of at least 300 crore rupee (about RM166 million).
On Bursa Malaysia today, AirAsia Group's share price was unchanged at 87.5 sen at 2.45pm for a market capitalisation of about RM2.92 billion.
Some 18 million shares were traded.
Read also:
'I'm a top-line man,' says Fernandes as AirAsia sees air travel returning strongly