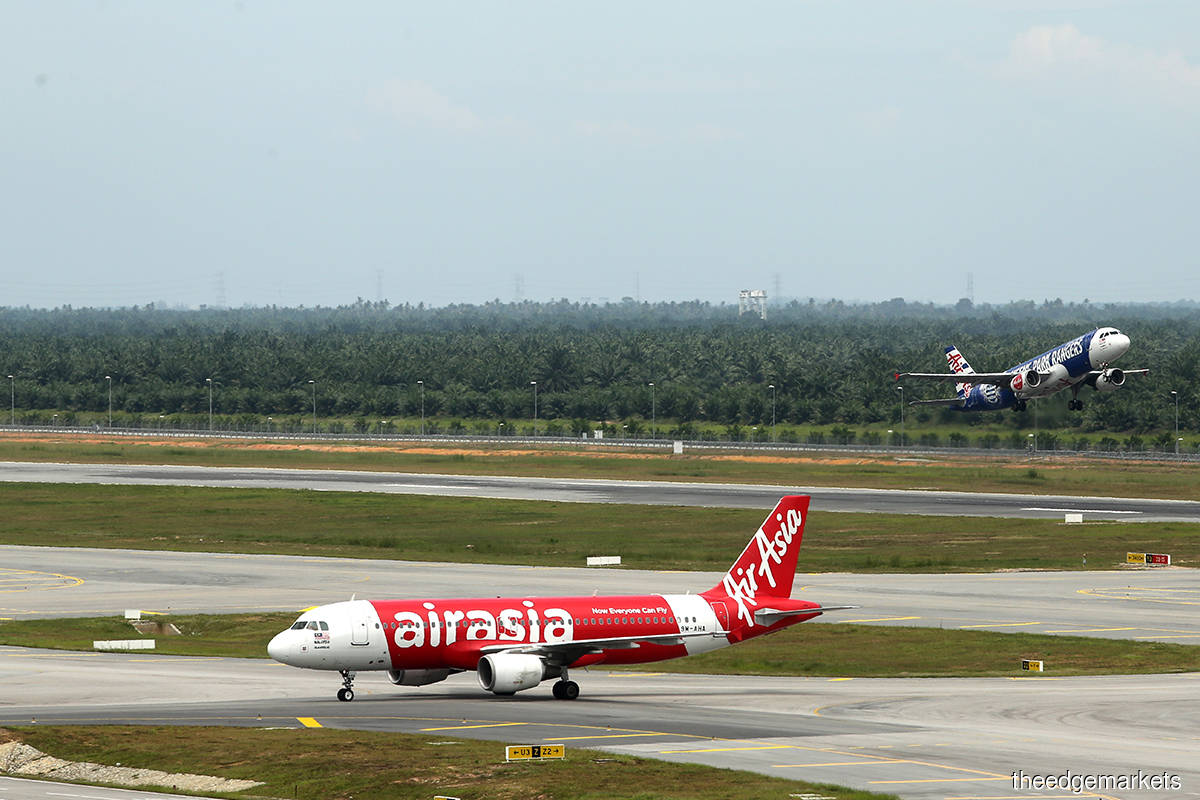 KUALA LUMPUR (July 8): AirAsia Group Bhd has triggered the prescribed criteria of Practice Note 17 (PN17), which involves financially distressed companies, under Bursa Malaysia's Main Market Listing Requirements.
The group, however, will not be classified as PN17, in line with the PN17 relief measures implemented by Bursa from April 17 this year until June 30, 2021, the budget airline said in an exchange filing today.
There are three criteria of PN17 which have been temporarily switched off by Bursa during the relief period, including a material uncertainty relating to going concern (MUGC) highlighted by the company's auditors.
"AirAsia's external auditors, Messrs Ernst & Young PLT, have issued an unqualified audit opinion with emphasis of matter on MUGC in respect of the group's audited financial statements for the financial year ended Dec 31, 2019 and its shareholders' equity on a consolidated basis is 50% or less of its share capital, excluding treasury shares," the group said.
"For the avoidance of doubt, AirAsia will not be classified as a PN17 listed issuer and will not be required to comply with the obligations pursuant to Paragraph 8.04 and PN17 of the Main Market Listing Requirements for a period of 12 months from the date of this announcement," it added.
The budget airline, whose business operations have been badly hit by the Covid-19 pandemic, said it will reassess its condition and announce whether it continues to trigger any of the criteria of PN17 upon the expiry of 12 months from the date of this announcement.
AirAsia's securities trade has been halted from 9am today following amendments made to notes accompanying its first-quarter results.
This is to include its auditors' unqualified opinion statement with an emphasis of matter on material uncertainty relating to AirAsia's status as a going concern in view of the current economic condition and Covid-19 pandemic.
Trading of AirAsia's shares resumed with effect from 2.30pm today. As at 3.06pm, shares in AirAsia fell nine sen or 10.53% to 76.5 sen apiece, valuing it at RM2.86 billion. Some 91.12 million shares were traded, almost three times its 200-day average trading volume of 34.63 million shares.
Accordingly, trading of the structured warrants relating to AirAsia also resumed at the same time.