This article first appeared in The Edge Financial Daily, on July 25, 2018.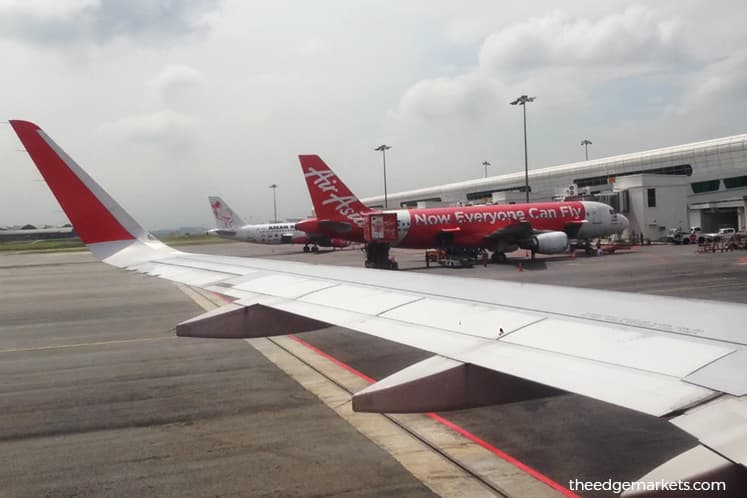 KUALA LUMPUR: AirAsia Group Bhd benefited about RM376 million from various incentive programmes provided by Malaysia Airports Holdings Bhd (MAHB) up until 2017.
The airport operator's acting group chief executive officer (CEO) Raja Azmi Raja Nazuddin said it has supported low-cost travel growth through a series of incentive programmes since 2002.
These incentive programmes included the Infancy Support Programme from 2002 to 2007 and the Enhanced Incentive Programme from 2007 to 2009, provided exclusively to AirAsia.
At a time when the true growth potential of low-cost travel was still uncertain, MAHB boldly invested close to RM360 million in building and expanding the first low-cost carrier terminal (LCCT) in Sepang from 2006 up until the opening of klia2.
"From the onset, MAHB understood what it took for low-cost travel to be successful and will continue to support it," he said in a statement yesterday.
Raja Azmi's comments come amid remarks made by AirAsia group CEO Tan Sri Tony Fernandes that the low-cost carrier was forced out of Terminal 2 of the Kota Kinabalu International Airport three years ago.
The airport operator noted that today, low-cost travel constitutes 25% and 50% of total travel in Asia and Malaysia respectively, and the percentages are expected to grow.
"While AirAsia has been the principal driver of this growth, the Malaysian government along with MAHB have played crucial roles as enablers by fully supporting low-cost travel for the benefit of all Malaysians," said Raja Azmi.
"This not only emphasises our commitment and support for low-cost travel, but more so our conviction that this will take us to the next level of growth in air-travel demand," he added.
According to Raja Azmi, in the development of klia2 and for future growth, MAHB not only took into consideration the significant evolution of the low-cost carrier business model, but also catered to any anticipated changes that may occur in the coming decades.
"The aviation industry has witnessed the evolution of airline business models over the past 10 years. Instead of the initial point-to-point destinations using narrow-body aircraft, low-cost airlines are now providing transfers to multiple destinations and using bigger aircraft. From offering only no-frills travel, what is termed as budget airlines, [they] are also offering premier class travel equipped with flatbeds, airport lounge facilities, in-flight entertainment and on-board Wi-Fi.
"Therefore, any new airport infrastructure must be enduring in its design and capacity to ensure it can cater to the ever-changing variants of airline business models, so it is able to cater for long-term growth and effectively meet the needs of all its stakeholders. The design and development of klia2 took into consideration all of the above points at a macro level," he explained.
Raja Azmi said the government also gave special consideration in terms of lower passenger service charge for the old LCCT and klia2 up until recently when it was fully equalised in July.
"AirAsia, as the country's major low-cost travel operator, experienced a compounded annual growth return of 11.6% over the last decade," he added.
MAHB shares closed up five sen or 0.56% at RM9 yesterday, with a market capitalisation of RM14.93 billion. AirAsia shares ended the day two sen or 0.59% lower at RM3.38, valuing it at RM11.3 billion.