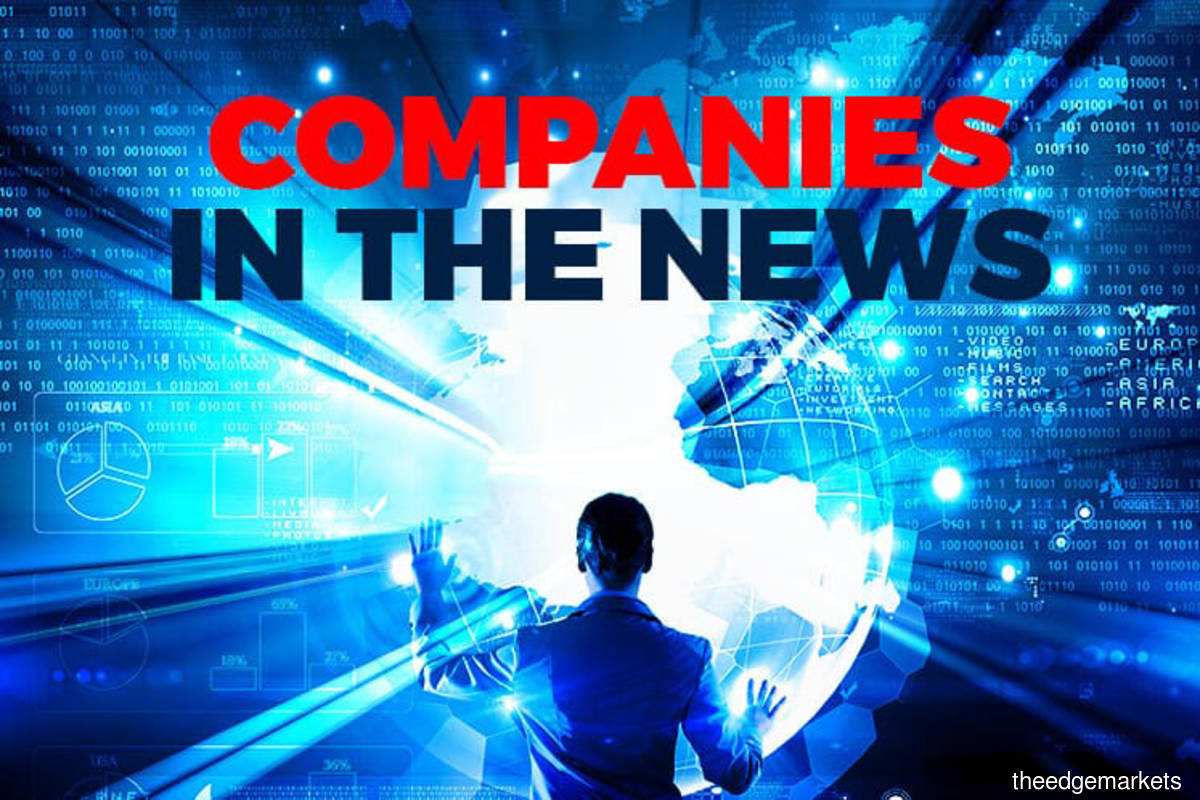 KUALA LUMPUR (Aug 3): Based on news flow and corporate announcements today, companies in focus tomorrow may include AirAsia Group Bhd, Boustead Holdings Bhd, Sunway Real Estate Investment Trust, Tasek Corp Bhd, TDM Bhd, Unisem (M) Bhd.
AirAsia Group Bhd plans to resume flights between Malaysia and Singapore in mid-August, following news that both Malaysia and Singapore have agreed on the Reciprocal Green Lane scheme to allow essential business and official travelling between the two countries.
It will launch daily flights between Kuala Lumpur and Singapore, and one weekly flight each between Singapore and Penang, Kota Kinabalu, Kuching, Ipoh. These flights are scheduled for the week of Aug 17, it said, subject to further announcements by both the Malaysian and Singaporean governments.
The Ministry of Defence plans to salvage at least two of the six littoral combat ships' construction awarded to Boustead Holdings Bhd in 2011, having paid RM6 billion of the RM9 billion contract value.
Senior Minister (Defence) Datuk Seri Ismail Sabri Yaakob told Parliament that the ministry is considering allocating the contract balance of up to RM3 billion to either instruct Boustead Naval Shipyard Sdn Bhd (BNSSB) — a unit of Boustead Holdings — to complete two of the six vessels, or to have two vessels completed by vessel designer France's Naval Group, via a deed of assignment with BNSSB. The ministry is also not discounting the option of terminating the contract with BNSSB, and for the government to take other steps to salvage the project.
In the meantime, the ministry intends to issue a letter of demand and to fine BNSSB in relation to the project, as the entire project is only 56.67% completed, versus the original schedule of 85.73%. A special committee has been tasked to review the project, and any proposals to continue or terminate the project will be presented for Cabinet's approval. A report has also been filed with the Malaysian Anti-Corruption Commission to investigate the project delays and cost overruns.
Sunway Real Estate Investment Trust's (REIT) net property income (NPI) for the fourth quarter ended June 30, 2020 fell by 30.2% year-on-year (y-o-y) to RM77.61 million from RM111.8 million, on the back of lower revenue following the government's implementation of the different stages of the Movement Control Order. In addition, the REIT provided rental support to tenants and hotel lessees. Quarterly revenue was down 28.8% to RM104.93 million, from RM145.56 million.
For the second half of financial year 2020 (FY20), it is proposing a distribution per unit (DPU) of 2.38 sen, bringing FY20 DPU to 7.33 sen. Full FY20 NPI fell by 5.2% y-o-y to RM416.81 million from RM439.7 million, as revenue slipped by 4% y-o-y to RM556.88 million from RM580.23 million.
Tasek Corp Bhd's controlling shareholder Hong Leong Asia Ltd now has a 97.19% stake in the company at the close of the unconditional voluntary takeover offer (VGO) at 5pm today. The VGO at RM5.80 per share, which was launched by Hong Leong Asia's investment vehicles HL Cement (Malaysia) Sdn Bhd and Ridge Star Ltd, was to pave way for a privatisation exercise. Tasek Corp shares will be suspended on Aug 11.
TDM Bhd's US$50 million disposal of its loss-making subsidiaries PT Rafi Kamajaya Abadi and PTA Sawit Rezeki to PT Aragon Agro Pratama has fallen through. TDM said its board decided to withdraw its acceptance of the offer, which expired on July 31, after considering that the execution deadline for the conditional sale and purchase agreement had been extended several times since the offer was accepted on Feb 28, and the uncertainties posed by the Covid-19 pandemic that had affected the buyer, PT Aragon Agro Pratama, from finalising the deal.
Unisem (M) Bhd's net profit for the second quarter ended June 30, 2020 jumped more than twofold to RM33.95 million, from RM14.45 million a year earlier, driven by higher sales volume and foreign exchange gains. Revenue rose to RM310.08 million from RM281.12 million previously. Unisem declared an interim dividend of two sen to be paid on Sept 3.
For the first half ended June 30, 2020, Unisem's net profit fell to RM31.12 million, from RM20.51 million, on the back of a revenue of RM565.24 million versus RM544.96 million previously.