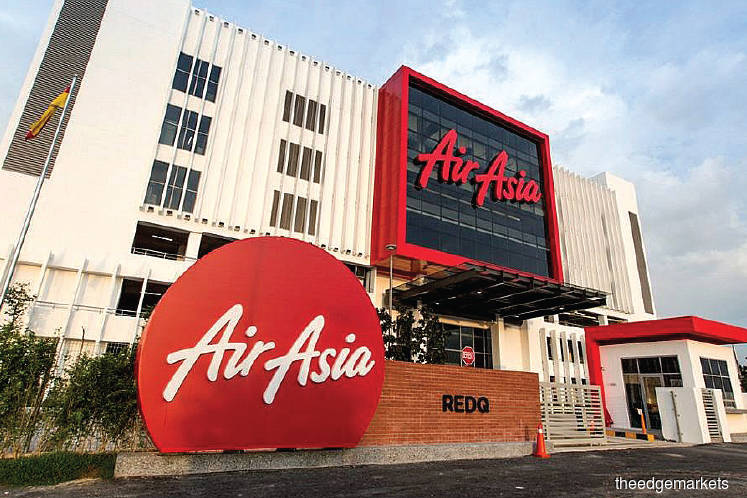 KUALA LUMPUR (Aug 6): Shares in low cost carrier AirAsia Group Bhd and its associate AirAsia X Bhd (AAX) extended their loss this morning as airlines are expected to be impacted from the the departure levy gazetted to begin on Sept 1.
At 9.12am, AirAsia fell 3.29% or 6 sen to RM1.76 while AAX dropped 4.54% or 1 sen to 21 sen.
Maybank IB Research in a report Aug 2 said it was "negative' on the aviation sector and added that AirAsia X Bhd is the most adversely affected, followed by Malaysia Airlines Bhd and AirAsia Group Bhd.
It said the impact on Malaysia Airports Holdings Bhd (MAHB) is benign.
Maybank IB said economy passengers will pay RM8 per person for Asean destinations and RM20 for other destinations. This is lower than the original proposal of RM20 and RM40 respectively.
The government has also created a new rate for premium passengers (business and first class) — RM50 for Asean destination and RM150 for other destinations. The idea is premium passengers will subsidise other passengers.
The directive was light on details, without specifying how the levy will be collected — whether airlines would embed the levy in ticket prices or collection counters will be set up at airports.
The research house said there was also no exclusion list; other countries exclude cabin crew on official duty and also infant passengers. If cabin crews have to pay the Levy, we need to revisit our forecasts as this would add RM2 million to RM3 million per annum of cost for each airline.
Furthermore, there is no explanation whether the levy collected will be channelled back to the aviation industry or to the federal tax pool.
The broader thesis remains that consumer demand is soft and any cost push will further dent demand. Airlines will try to offset this by lowering their published fares and we think 3Q19 yields could be overly weak.