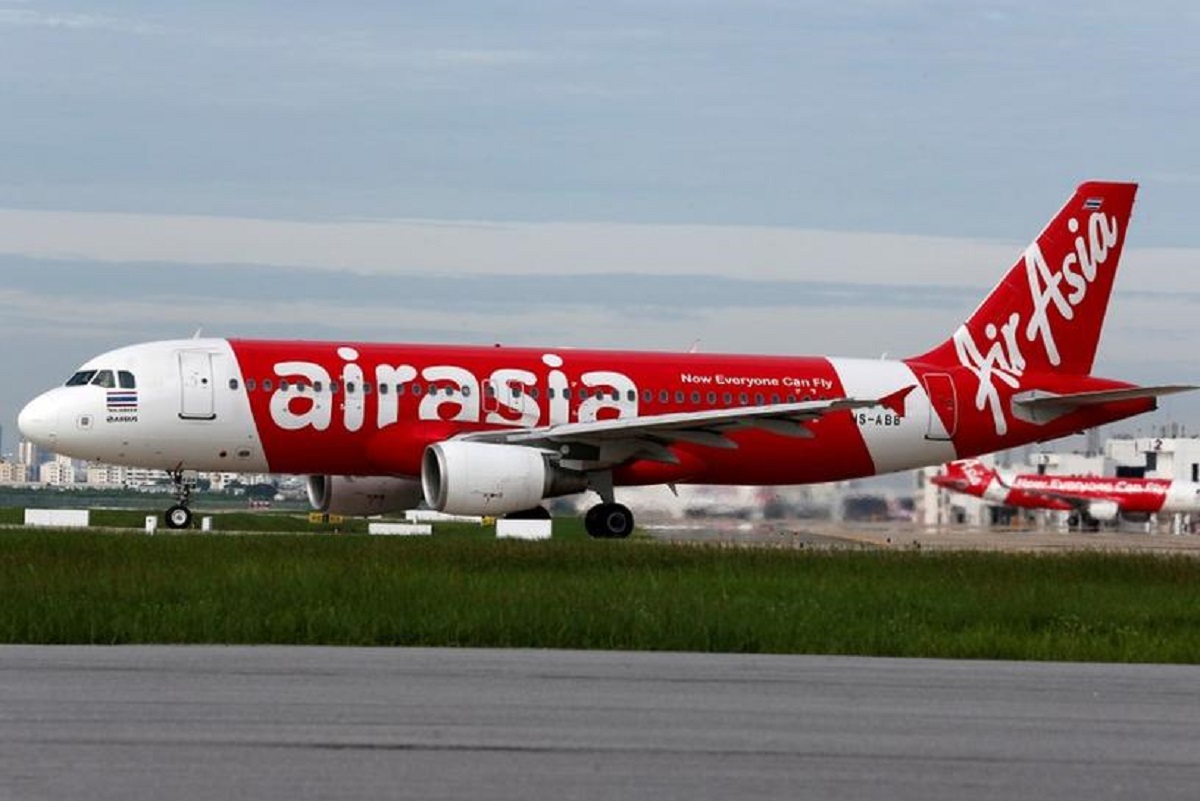 KUALA LUMPUR (Nov 24): AirAsia Group Bhd reported a narrower net loss of RM851.78 million in the third quarter ended Sept 30, 2020 (3QFY20), against RM992.89 million in the preceding quarter, driven by the pent up demand from local holidaymakers.  
Revenue improved by nearly four times quarter-on-quarter (q-o-q) to RM442.91 million from RM118.94 million.
On a year-on-year (y-o-y) comparison, the third quarter's net loss widened from a net loss of RM51.44 million last year, while revenue fell 86% from RM3.07 billion a year ago.
As such, for the cumulative nine-month period, net loss came in at RM2.66 billion compared to a net profit of RM80.72 million in the previous corresponding period, while revenue shrank 68% to RM2.87 billion from RM9.09 billion a year ago.
The carrier's cash deposit shrank to RM618.42 million as at Sept 30, down by 38% from RM996.12 million three months ago. Its net operating cash flow deficit widened to RM1.169 billion in 3QFY20 from RM955.9 million in the preceding quarter. 
In a statement, AirAsia Group said its airline revenue grew five times on the back of gradual increase in capacity in line with demand as countries began to ease lockdowns and travel restrictions.
Its AirAsia Digital's segment performance for the quarter was also commendable with airasia.com narrowing its earnings before interest, taxes, depreciation, and amortization (EBITDA) loss by 72% to RM2.9 million, while BigPay revenue grew 4% y-o-y and 13% q-o-q.
It said Teleport reported EBITDA of RM20 million despite a decline in revenue from impacted cargo capacity due to closed borders. BIG Rewards too reported EBITDA of RM2 million due to higher revenue lifted by higher redeemed points.
AirAsia Group CEO Tan Sri Tony Fernandes said with further easing of travel restrictions worldwide, the group is projecting stronger quarters ahead, with sufficient liquidity in 2021.
"To manage our expenses, we have embarked on strict cost-cutting strategies and tight cash flow management across the group since the end of 1Q2020. We have seen this gain momentum as we successfully cut our fixed costs by 50% this quarter. 
"We are also in different stages of multiple digital improvement initiatives across our operations, resulting in further savings in headcount, fuel, maintenance and user charges. Thanks to our supportive counterparties, we have restructured most of our fuel hedges. Therefore, fuel swap losses next year is expected to be minimal. We are on track to achieve 50% reduction in cash expenses this year," he said.
On the cessation of AirAsia Japan, Fernandes said though it was a tough decision to make, it was necessary to reduce cash burn for the group due to the highly challenging operating market post-pandemic.
"In 3Q2020, we have disposed of spare engines to further raise cash and are open to other potential monetisation opportunities where the value and time is right.
"We are also in the midst of securing commitments from the banks for the Danajamin PRIHATIN Guarantee Scheme in Malaysia and other bank financing in other markets. Other capital raising opportunities including a potential rights issue are in discussion and are actively being explored," he added.
Shares of AirAsia closed unchanged at 71 sen, for a market capitalisation of RM2.37 billion.