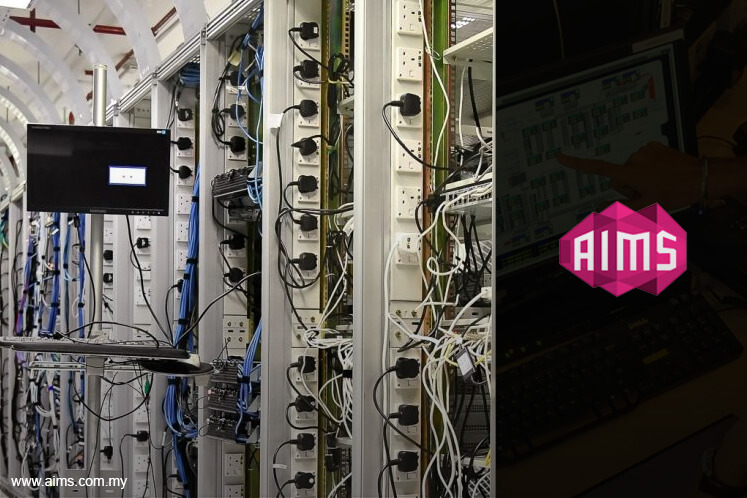 KUALA LUMPUR (May 4): The AIMS Group, a carrier-neutral data services provider, recently announced that the company recorded its highest ever 24% growth in revenue in 2016, which the group said is its best ever performance in the history of its operations, breaking last year's growth record.
In a statement May 2, AIMS group chief executive Officer Chiew Kok Hin said despite the overall difficulty and glum of 2016, AIMS managed to outdo the odds, adding that its revenue growth was well above the industry average.
He added that in 2016, AIMS Group saw a 14% increase in new customers, while the data centre's cloud-based services experienced more than 300% jump in revenue.
"Just two (2) years ago, AIMS introduced its customised, 'private' cloud services.
"Today, we are seeing how well our corporate customers have been embracing this offering as they can get the best of both worlds — which are a managed data centre, with cloud capabilities," he said.
Chiew said achieving such a growth in the depressed economic and market mode of 2016 reflects that AIMS's strategy of strengthening its carrier-neutrality factor and playing in a healthy ecosystem niche was paying off.
"Being carrier-neutral also means having multiple telecommunications connectivity hosted in our data centres so our clients have the flexibility to choose their connection points and are not restricted or mandated to only one or a few.
"This makes AIMS the most interconnected data centre in the country and enables us to form a healthy client ecosystem. This unique factor has attracted international and local clients such as media, content, financial institutions, multi-nationals, tourism, gaming and more, who want high network redundancy," he said.
Totalling over 70,000 square feet of data centre space, AIMS is based in central Kuala Lumpur with sites in Cyberjaya, Penang, Johor and Sabah.
Meanwhile, AIMS was last month announced as the "2017 Frost & Sullivan Malaysia Data Centre Services Provider of the Year" at the annual Frost & Sullivan Malaysia Excellence Awards.
The annual award is held to provide recognition to organisations that have surpassed market expectations by exhibiting outstanding performance in their respective industries in the country.
Asia Pacific Frost & Sullivan research associate for ICT Practice Kavitha Palaniappan said AIMS has illustrated vivid characteristics that are strongly reflective of a leader in the data centre services industry through its comprehensive portfolio offerings, which include colocation services, managed services, network services, disaster recovery and content delivery network, making it a one-stop solution centre for customers.