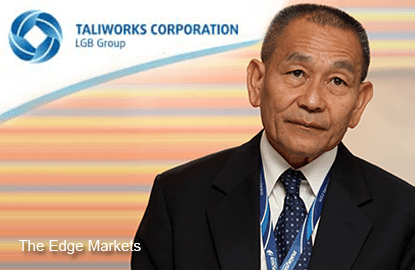 KUALA LUMPUR: Former Malaysian Airline System Bhd (MAS) group chief executive officer (CEO) Ahmad Jauhari Yahya has joined the board of directors of Taliworks Corp Bhd, effective immediately.
Ahmad Jauhari, 61, has been appointed independent and non-executive director, along with Raja Datuk Zaharaton Raja Zainal Abidin, 66.
Ahmad Jauhari started his career at Esso Malaysia Bhd from 1977 to 1979, and worked for The New Straits Times Press (M) Bhd from 1979 to 1991, Time Engineering Bhd in 1992, and Malaysian Resources Corp Bhd in 1993.
In 1994, he joined Malakoff Bhd and retired from the company in 2010. He was appointed group CEO of MAS on Sept 19, 2011, and resigned in April this year. He remains as a director of MAS.
Raja Zaharaton has served the government in various capacities for 34 years from 1971 to 2005. Principally, her main tasks have been policy analysis and financial evaluation. Her last post in the government was as director-general of the Economic Planning Unit.
Upon retirement, the government appointed her as chairman of Technology Park Malaysia Corp Sdn Bhd from January 2006 to December 2008. Subsequent to that, she was chairman of Ninebio Sdn Bhd from January 2009 for a two-year period.
Beginning June 24, 2014, she was appointed chairman of Global Maritime Ventures Bhd, a subsidiary of Bank Pembangunan Malaysia Bhd.
Apart from Taliworks, Raja Zaharaton also sits on the boards of Big Tree Outdoor Sdn Bhd, Primeworks Studios Sdn Bhd, Kumpulan RZA Sdn Bhd, Raza Sdn Bhd, Astra Capital and Areca Capital.
In a statement yesterday, Taliworks executive director Lim Yew Boon said its business strategy of streamlining its operations while seeking out new stable recurring revenue streams in the infrastructure space is on track, as demonstrated by the increased profitability it has recorded thus far in 2015.
"With the recent addition of our second toll concession as well as the steady progress of our existing projects, we are optimistic about delivering on our growth blueprint," he added.
In a separate announcement yesterday, Taliworks declared a second interim dividend of five sen per share for the financial year ending Dec 31, 2015, payable on July 31.
This article first appeared in The Edge Financial Daily, on July 3, 2015.