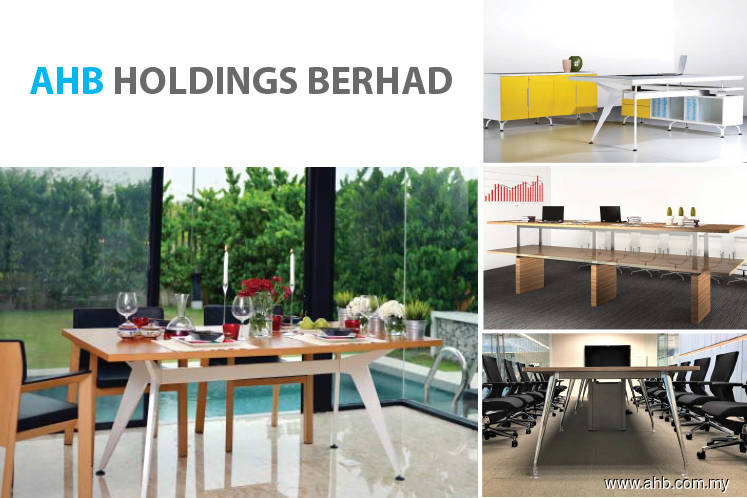 KUALA LUMPUR (Sept 20): AHB Holdings Bhd, an office interior products producer, is planning to raise between RM5.04 million and RM7.28 million via a private placement to raise money for working capital and capital expenditure.
AHB is issuing up to 23.17 million shares, equivalent to 10% of its share capital, to selected investors at a discount of not more than 10% of the five-day weighted average price calculated up to the price-fixing date.
In a filing today, AHB said it will allocate 77% of the cash proceeds for working capital purposes, including paying its creditors, funding overseas import and purchasing raw materials, aluminium, fabrics, furniture hardware and components, and particle boards.
Another 20% of the proceeds will be used for capital expenditure, including buying tooling equipment to be used to uniquely design the group's new products such as panel and desking systems.
"The board is of the opinion that the Proposed Private Placement would raise required funds expeditiously, without incurring interest expenses associated with bank borrowings," AHB said.
AHB expects to complete the fundraising exercise, which is advised by TA Securities Holdings Bhd, within the next six months.
Currently, AHB said its orderbook — comprising secured contracts — is worth RM30 million, which will keep it busy for the next two years.
Listed on the Main Market, shares in AHB dropped 0.5 sen or 1.45% to close at 34 sen today, giving it a market capitalisation of RM54.41 million.