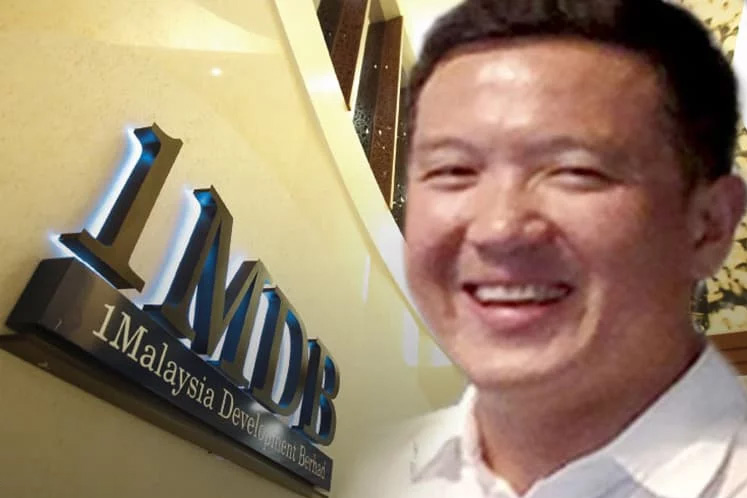 KUALA LUMPUR (May 6): The Attorney-General's Chambers said it has received an extradition request against Roger Ng and has temporarily surrendered the former Goldman Sachs banker to the US for a period of 10 months.
This confirms a report by theedgemarkets.com earlier today that Ng has been sent to the United States to face charges over 1MDB-related offences in a deal worked out between Malaysian investigators and the US Department of Justice.
"I can confirm that he left last Friday and is now in the US under the watch of the DOJ," a source told theedgemarkets.com.
In its statement, the AGC said it had acted on the extradition request when it secured an arrest warrant for Ng and had subsequently arrested him on Nov 1, 2018.
"On Dec 18, 2018, Ng was charged in our courts by the Public Prosecutor for offences committed in violation of our Capital Markets and Services Act 2007, namely four counts of abetting Goldman Sachs, the US investment bank, relating to the issuance of 1MDB (1Malaysia Development Bhd) bonds," it said.
On Feb 15, 2019, Ng had informed the courts of his decision to waive his opposition to the extradition proceedings and said he was willing to submit himself to the jurisdiction of the US courts.
He will face criminal charges of conspiracy to violate the anti-bribery provisions of the Foreign Corrupt Practices Act, conspiracy to violate the internal accounting control provisions of the Foreign Corrupt Practices Act and conspiracy to commit money laundering before the US District Court, Eastern District of New York.
The AGC said Ng's criminal charges for different crimes under two different systems in two countries meant that he must be tried in both the courts of Malaysia and US.
"In order to decide where he would be tried first, consultations were held between the Governments of Malaysia and the US which led to an agreement for a temporary surrender by Malaysia of Roger Ng for a period of 10 months to enable him to be extradited to the US, and for the US prosecution to proceed first," it said.
Ng's temporary surrender warrant was signed by Home Affairs Minister Tan Sri Muhyiddin Yassin on April 25, and was temporarily surrendered to the US on May 3. He will be returned to Malaysia as soon as the proceedings in the US are concluded, said the A-G's Chambers, adding that the period of surrender may be extended upon mutual agreement by the two countries.
"This arrangement is further evidence of the strong collaboration between the relevant Government agencies of our two countries in all matters pertaining to the massive 1MDB scandal," it said.