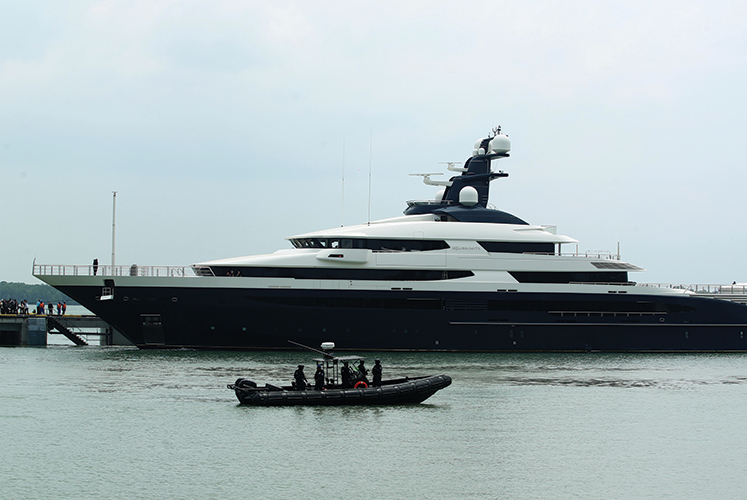 KUALA LUMPUR (Aug 14): The Equanimity superyacht – which is linked to Malaysian businessman Low Taek Jho or Jho Low – would be liquidated if nobody lays claim over the superyacht in the next two to three months, Attorney-General Tommy Thomas said in a Malaysiakini report today.
Following this, the government would keep the funds in a fixed deposit, the report added.
Malaysiakini quoted Thomas as saying that the legal process would be done through the Admiralty High Court in Kuala Lumpur and the government would apply for the necessary orders.
Thomas said if Low wished to claim ownership of the Equanimity, then he should engage a Malaysian lawyer.
The AG also maintained that Malaysian authorities had secured the yacht through proper legal means, which Indonesian and US authorities agreed through admiralty laws.
The US$250 million yacht arrived in Port Klang last week, after a decision by the Indonesian government to hand over the yacht to Malaysia was reached following a personal request made by Prime Minister Tun Dr Mahathir Mohamad who visited Indonesia in June.