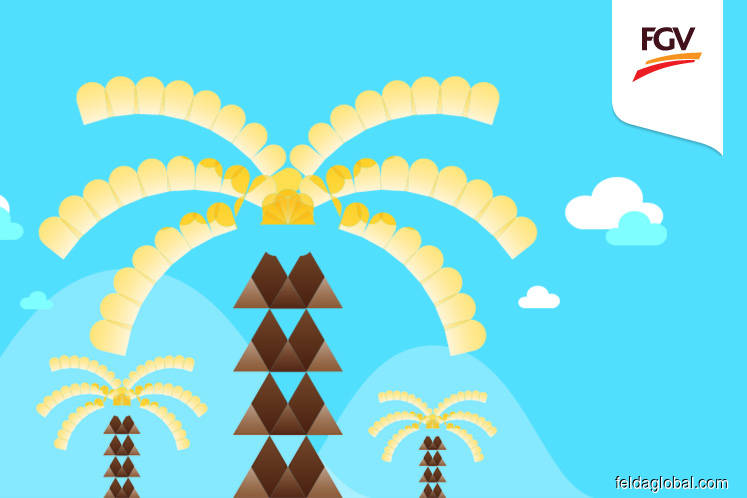 KUALA LUMPUR (Dec 3): The 2017 Auditor-General's report has issued an unmodified opinion with an emphasis of matter (EOM) to the Federal Land Development Authority (Felda), in relation to the agency's financial performance and cash flow management.
This is the third year in a row that the A-G has issued an EOM to Felda and three other government agencies.
The report said Felda reported a net loss of RM5.73 billion (against RM251.24 million in 2016) and RM4.85 billion (versus RM729.6 million in 2016) on the company and group level, respectively.
Its net current liabilities stood at RM643.93 million (2016: RM343.17 million) and RM27.03 million (2016: RM1.234 billion) respectively.
"Felda and the group's operational cash flow also saw deficits amounting to RM1.2 billion (2016: RM1.16 billion) and RM503.49 million (2016: RM578.54 million)," said the report.
The report also pointed out that Felda and the group had institutional borrowings of RM7.8 billion and RM12.14 billion respectively, compared to RM6.82 billion and RM9.08 billion in the previous year.
The institutional borrowings of RM7.8 billion was the third largest after the National Higher Education Fund (PTPTN) at RM40.2 billion, and Public Sector Housing Financing Board (Lembaga Pembiayaan Perumahan Sektor Awam) at RM33.44 billion. 
The other three agencies with EOM issued from the A-G for the third straight year were: Rubber Industry Smallholders Development Authority (Pihak Berkuasa Kemajuan Pekebun Kecil Perusahaan Getah or RISDA), Tourism Malaysia (Lembaga Penggalakan Pelancongan Malaysia), and Skills Development Fund Corp (Perbadanan Tabung Pembangunan Kemahiran).
"Among factors that resulted in this kind of opinion issued is because the agencies involved face cashflow/deficit of funds that affect the agency as a going concern, and significant non-compliance with accounting standards. Besides that, the performance of a material subsidiary company facing uncertainty with regards to going concern (going concern) also contributes to the unmodified opinion with emphasis of matter," the report stated.