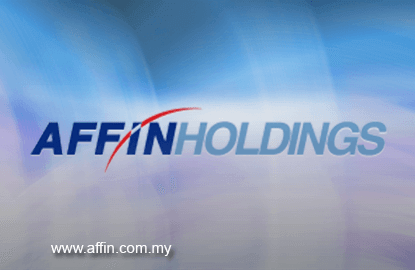 KUALA LUMPUR (Aug 10): Affin Holdings Bhd's banking unit Affin Bank Bhd announced today that it is acquiring a tract of land measuring 54,266 sq ft in the Tun Razak Exchange (TRX) to develop its new headquarters (HQ), for RM255 million or RM4,699.07 per sq ft.
According to Affin Bank managing director and chief executive officer (CEO) Kamarul Ariffin Mohd Jamil, the development will have a gross floor area (GFA) of 823,439 sq ft and at the purchase price of RM255 million, that means the price per gross floor area would be RM309.67 per sq ft, while the plot ratio will be 15.2 times.
"We have been sourcing for a suitable location that meets our requirement, with the right price. There was a need as the bank, together with other entities within Affin Group, has been growing and we need more space for everyone under one roof," he told reporters in a press conference here today.
He added that the land has been independently valued at RM261 million.
Kamarul Ariffin said Affin will pay 10% deposit for the acquisition and the remaining 90% upon presentation of the registration title.
Meanwhile, in a media statement, TRX said Affin Bank's new HQ will be housed on a site located in the district's Financial Quarter following the signing of a sale and purchase agreement (SPA).
The plot is earmarked for a 35-storey prime grade A office block and the site is essentially the central business district of TRX that occupies the most visible corner of the site, fronting both Jalan Tun Razak and Jalan Sultan Ismail, it said.
The SPA was signed following an extensive negotiations that began in 2012, and covers the development rights to build a commercial tower, said TRX.
"We are pleased with the progress we are making in our negotiations with local and international parties, and we are happy to have Affin Bank with us as we continue to realise our aspirations to create a world-class financial district," said 1MDB Real Estate Sdn Bhd CEO Datuk Azmar Talib.
1MDB Real Estate, a wholly owned subsidiary of state-owned strategic investment fund 1Malaysia Development Bhd, is the master developer of TRX and Bandar Malaysia. 
"The financial district is investing close to RM3.8 billion for its infrastructure, and the amount is factored into the selling price of the land," said TRX, adding that the financial district is slated for Phase 1 completion in 2018.