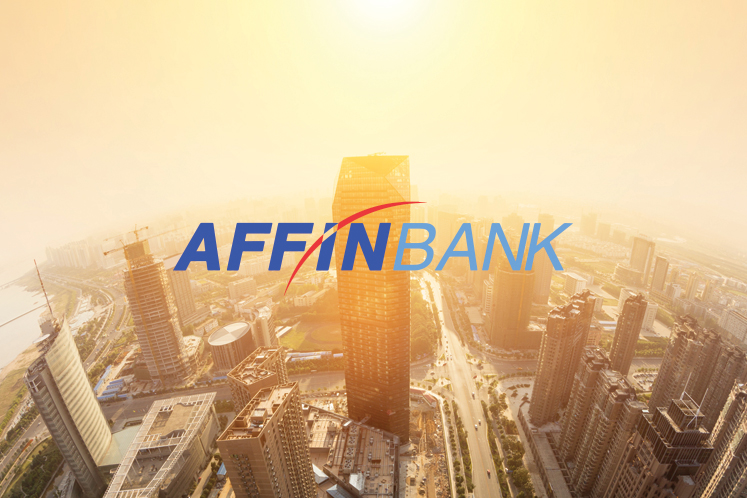 KUALA LUMPUR (Aug 28): Affin Bank Bhd's net profit fell 38% to RM73.31 million in the second quarter ended June 30, 2018 (2QFY18) from RM118.18 million a year ago, mainly due to higher allowance for credit impairment losses of RM91.87 million.
This resulted in a lower earnings per share of 3.8 sen for 2QFY18 compared with 7 sen for 2QFY17.
Quarterly net income, however, rose 31.5% to RM494.18 million from RM375.77 million a year ago.
For the cumulative six months (1HFY18), the group's net profit increased 3% to RM214.77 million from RM208.42 million, while net income grew 39.1% to RM970.8 million in 1HFY18 from RM697.8 million in 1HFY17.
In a statement today, Affin Bank said the improved 1HFY18 performance was driven by the increase in net fee and commission income, Islamic banking income, net gain on financial instruments and other operating income.
Total assets increased by 2.8% to RM72 billion as at June 30, 2018 from RM70 billion as at Dec 31, 2017, while total loan grew by 3.8% year-on-year to RM47.8 billion as at June 30, 2018.
The group's total capital ratio as at end of June 2018 was 16.81% while common equity Tier-1 capital ratio and Tier 1 capital ratio were at 11.68% and 11.72% respectively — above the minimum requlatory requirements.
For the remaining period of FY18, Affin Bank expects domestic demand will continue to remain strong gaining momentum from higher private consumption.
"However, there are some downside risk from uncertain external demand on the manufacturing and services sectors as businesses turn cautious on the economic outlook," it said.
The bank will continue to leverage on the group's strengths to further develop its business and improve its market position by focusing on opportunities in the retail, small and medium enterprises and corporate, as well as transactional banking segment.
As for investing banking, Affin Bank remains positive on the industry outlook for 2018 and 2019 despite the external uncertainties.
"The group will continue to build resilience across its businesses taking cognisant that a major part of its business and operations are highly dependent on the performance of the equity and capital markets," it added.
Affin Bank shares closed down 2 sen or 0.79% at RM2.52 today, with 146,800 shares done, bringing it a market capitalisation of RM4.9 billion.