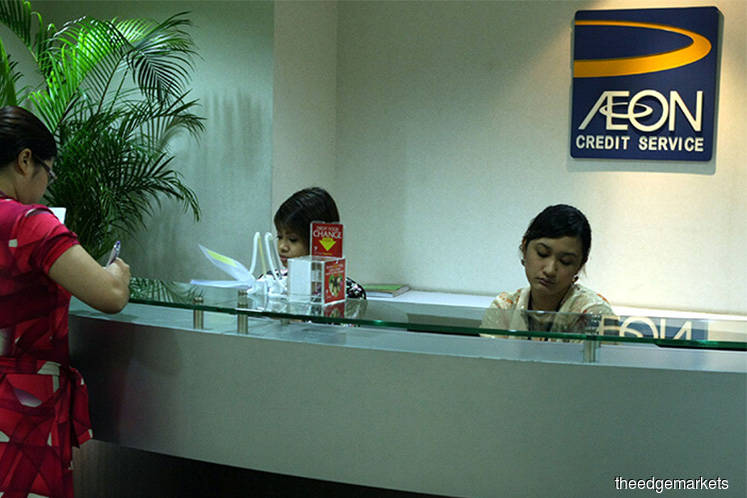 KUALA LUMPUR (June 20): Despite signs of an economic slowdown, Aeon Credit Service (M) Bhd expects to once again post a net profit of above RM300 million for the current financial year as it did in the previous two years.
Group chairman Ng Eng Kiat said although the country's economy appears to be affected by the ongoing US-China trade tensions, Aeon Credit's business has been fairly stable and is still recording growth.
"It's not easy. All I can say is we try to stabilise our business and hope to achieve our targeted growth," he told reporters after the group's annual general meeting today.
He said growth in the current financial year ending Feb 29, 2020 (FY20) will be mainly driven by the personal, motorcycle and retail financing segment and the credit card segment.
One of Aeon Credit's key areas of focus in the current year is to consolidate its database — integrating its current five million loyalty card users to its new e-money card AEON Member Plus Visa Card and complementary wallet launched in 2018.
This will help the group expand its business via cross-selling activities and the introduction of other financial service products.
Upon accumulating the members, the group intends to offer more value-added services through partnerships with companies in areas such as telecommunication, transportation or utilities, said the group's chief strategy officer Ajith Jayaram.
Meanwhile, Aeon Credit will continue with its planned investments in areas such as IT infrastructure, financial technology (fintech) and digital solutions, as part of its RM150 million capital expenditure (capex) over the years from FY18 to FY20.
The group is also aiming to capture more middle 40% (M40) customers, to account for 40% of its portfolio in the next one to two years, from the current 35%, to optimise returns. The balance comes from the bottom 40% (B40) group.
At 4.15pm, Aeon Credit's share price was up six sen at RM16.60, bringing a market capitalisation of RM4.2 billion.