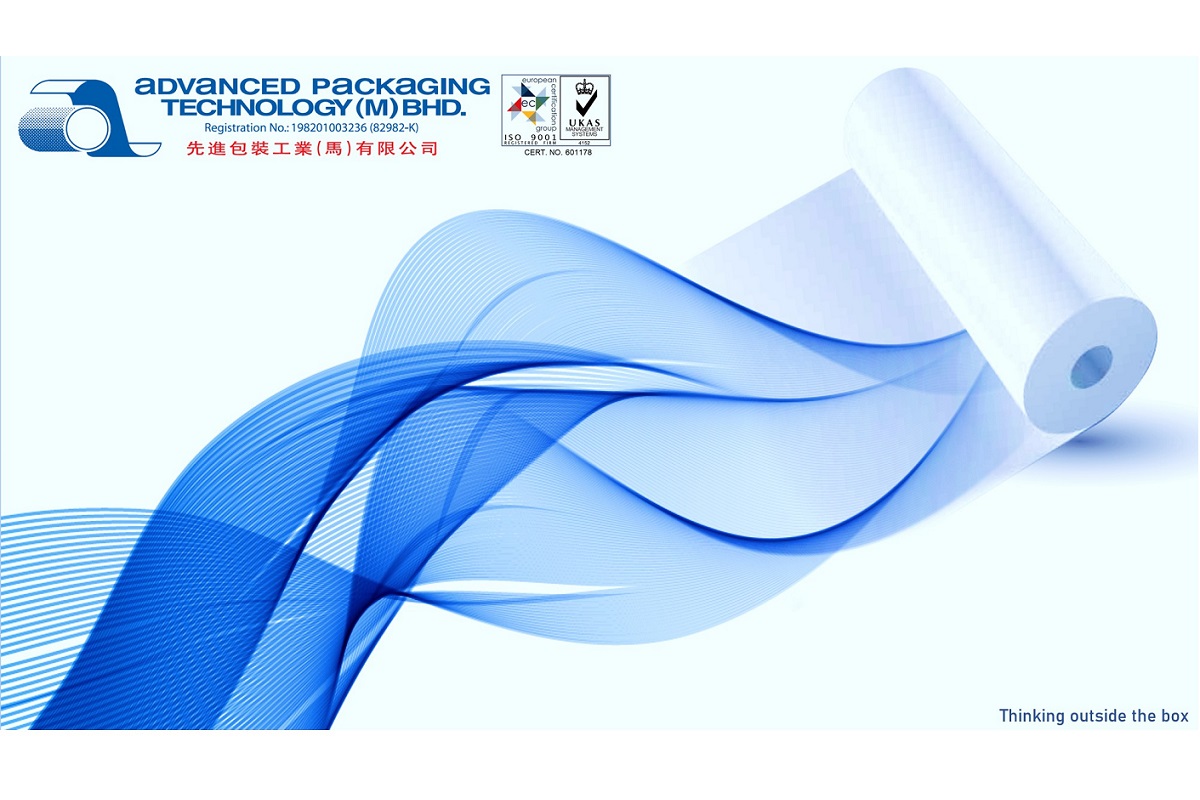 KUALA LUMPUR (March 30): Advanced Packaging Technology (M) Bhd (APT) has proposed an internal reorganisation under which a newly formed company (Newco) will assume the company's listing status.
In addition, APT has proposed a one-to-four share split to expand its issue-capital base, the group said in a bourse filing.
Upon completion of the reorganisation exercise involving one-for-one share exchange, the Newco will be the listed company that wholly owns APT, which in turns owns a 70% stake in Sino Peak Sdn Bhd.
The existing shareholders of APT will become shareholders of the Newco, called Greater Bay Holdings Bhd, which was incorporated on March 17 to facilitate the exercise. It is currently a dormant company.
Under the proposal, APT will cease its function as the listed vehicle within the APT group. However, it will continue as an investment holding company, as well as an operational company carrying out its existing business of manufacturing and distributing flexible packaging materials.
"The board is of the view that the proposed internal reorganisation enables the Newco to be solely an investment holding company and for the Newco to establish operating subsidiaries and/or joint-venture entities in the future.
"This will provide flexibility for expansion of new business segments or to streamline business operations and facilitate future joint-venture arrangements or expansion of the group's business as and when the opportunities arise.
"This further facilitates an effective management of the different businesses held separately from the Newco moving forward. In addition, the proposed internal reorganisation enables the separation of the Newco (as the listed entity) from its operating entities, hence safeguarding Newco against direct operating risks such as claims and litigation associated with the operations and business activities of the operating entities," said APT in the filing.
For the proposed share split to subdivide every one existing share into four shares, the theoretical share price after the split would be 65.25 sen per share, based on the transacted market price of RM2.61 as of March 22.
For illustration purposes, APT's issued share capital is assumed to be RM20.5 million, comprising 82.02 million shares after completion of the share split.
Following the share split, the group will carry out a share exchange that will see the 82.02 million shares exchanged with Newco shares on a one-for-one basis.
"It is proposed that APT be delisted from the official list of Bursa Securities and the Newco be admitted to the official list in place of APT, with the listing of and quotation of the entire number of issued shares of up to 82.02 million Newco shares on the Main Market of Bursa Securities."
APT expects the proposals to be completed by the fourth quarter of 2022.
Shares in APT closed unchanged at RM2.50 on Tuesday (March 29), with a market capitalisation of RM51 million.