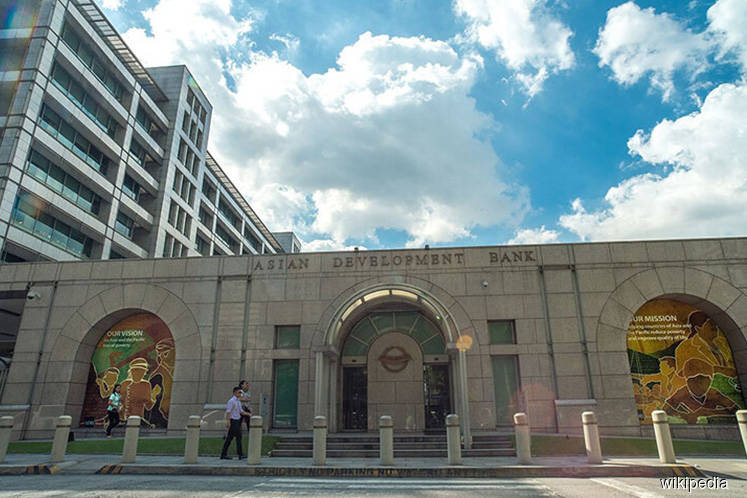 KUALA LUMPUR (April 26): The Asian Development Bank's (ADB) annual operations rose 26% year-on-year in 2017 to hit a record US$32.2 billion.
The bank said this in its 2017 Annual Report released yesterday.
ADB's total operations of US$32.2 billion last year consisted of US$20.1 billion in loans, grants, and investments from its own resources (up 51% from 2016) including nonsovereign operations of US$2.3 billion (a 31% increase from 2016); US$11.9 billion in cofinancing from bilateral and multilateral agencies and other financing partners; and US$201 million in technical assistance (a 11% increase from 2016).
ADB President Takehiko Nakao said with the merger of the bank's concessional Asian Development Fund lending operations with the ordinary capital resources balance sheet from the start of 2017, ADB has a solid capital base to support operations going forward.
"We continue to combine finance with innovative solutions to respond better to the region's diverse and specific challenges and needs, such as rapid urbanisation, climate change, and growing demand for water and energy," he said.
Meanwhile, ADB's financing of climate mitigation and adaptation reached a record US$4.5 billion in 2017, a 21% increase from the previous year.
The bank said it is now in a good position to achieve its US$6 billion annual climate financing target by 2020.
ADB also mobilised an additional US$606 million from external financing, bringing total climate financing to US$5.2 billion last year.