This article first appeared in The Edge Financial Daily, on December 8, 2017.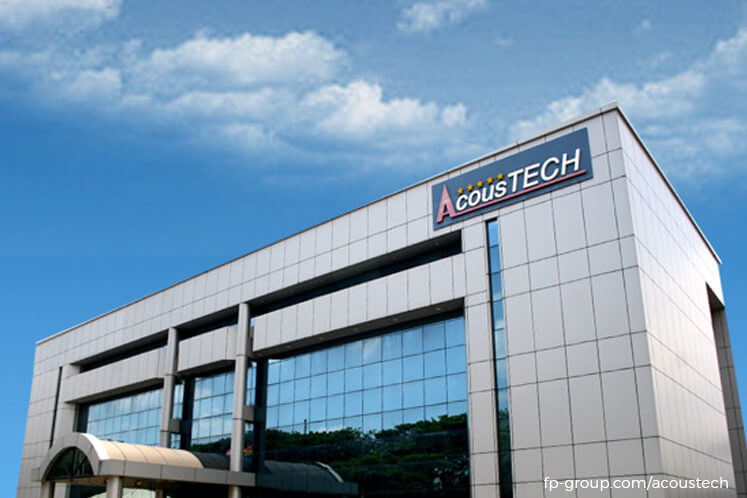 KUALA LUMPUR: Acoustech Bhd is exiting its loss-making audio business with the disposal of its wholly-owned subsidiary Formosa Prosonic Technics Sdn Bhd (FPT) to speaker systems manufacturer Formosa Prosonic Industries Bhd for RM10.6 million.
FPT manufactures moulded plastic components for speaker systems. Upon completion of the proposed disposal, Acoustech will focus on its profitable property development business.
In a filing with Bursa Malaysia yesterday, Acoustech said it had entered into a share sale agreement with Formosa Prosonic for the proposed disposal, which will result in Acoustech incurring an estimated one-off loss of RM1.18 million. The group acquired FPT on June 15, 2001 at an original cost of RM47.61 million.
Acoustech intends to use the proceeds from the proposed disposal to fund its existing property developments and for working capital.
Acoustech said it is hopeful the group's audio manufacturing operations' divestment will improve its performance and cashflow after the disposal.
"The disposal of the unprofitable audio segment will allow the group to focus on and utilise its resources solely for its core segment — property development. The divestment will eliminate any further erosion of the group's profits that may result from the audio segment's poor performance," it added.
For the financial year ended Dec 31, 2016 (FY16), Acoustech said the revenue and profit contribution of the property development segment had exceeded that of the audio segment.
Acoustech was formerly an associate of Formosa Prosonic until January 2016, when the latter's wholly-owned subsidiary Formosa Prosonic Manufacturing Sdn Bhd disposed of its entire equity interest of 27.79% in Acoustech for RM34.83 million.
In a separate filing with Bursa, Formosa Prosonic said currently, FPT is a supplier of speaker units to the group, and that speaker units are a crucial component for a range of Formosa Prosonic's speaker products.
"The proposed acquisition will allow the group to consolidate its supply channel and improve efficiency, resulting in longer-term cost savings and to ensure continuous supply of speaker units. By consolidating the supply chain, our group is expected to maintain better quality management and expand the future range of products that it can market to its customers," it said.
"Currently, the board does not expect additional financial commitment to maintain FPT's business. [However,] the management expects that further investments in FPT will help generate returns in the longer run through cost savings and faster turnaround for production requests. Therefore, Formosa Prosonic's management expects FPT's prospects to be favourable in the longer term based on the anticipated improvement in global demand for consumer electronic products," it added.
Formosa Prosonic said it will fund the proposed acquisition via internal funds. Barring unforeseen circumstances, the proposed disposal is expected to be completed by the first quarter of 2018.
Acoustech shares closed unchanged at its three-year low of 39 sen yesterday, with a market capitalisation of RM65.18 million. Formosa Prosonic, however, gained four sen or 2.5% to RM1.64, slightly below its all-time high of RM1.74 achieved on Nov 24, valuing it at RM405.67 million.