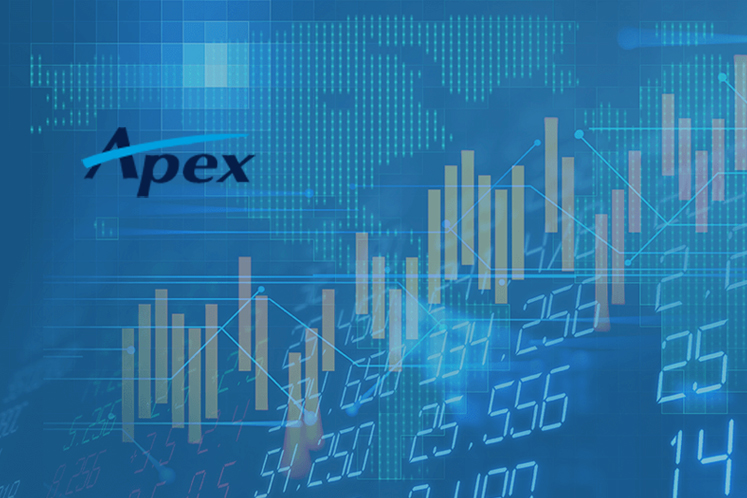 KUALA LUMPUR (July 31): Ace Credit (M) Sdn Bhd is the buyer of a block of shares in Apex Equity Holdings Bhd that Ace Investment Bank Ltd sold last week, confirming a report by theedgemarkets.com last Friday.
Apex Equity's filing with Bursa Malaysia today showed that Ace Credit had bought some 48.68 million shares in the company on July 26 through a direct business transaction. The filing did not disclose the price of the transaction.
With this, Ace Credit has emerged as a substantial shareholder of the Apex Equity.
In a separate filing, Apex Equity said Ace IB is no longer a substantial shareholder of the company after Ace IB disposed of its entire stake in the Apex Equity through the direct business transaction on July 26.
To recap, a source contacted by theedgemarkets.com on July 26 revealed that Apex Equity's largest shareholder Ace IB had transferred its stake to Ace Credit, in order to meet capital adequacy ratio (CAR) requirements.
Ace IB is transferring its entire stake in Apex to Ace Credit, with the transaction being a "left hand to right hand" type that leaves the stake within the Ace Group, the source had said.
It is known that Ace IB's cost of investment is approximately RM2 per share. Given that the shares have declined 55.5% to close at 89 sen today, Ace IB being an investment banking entity has to offload the shares to meet the CAR.
In short, the CAR is used to measure a bank's available capital, which is expressed as a percentage of a bank's risk-weighted credit exposures.
Shares of Apex Equity closed 2.25% or two sen higher at 91 sen today, with 8,000 shares traded, giving it a market capitalisation of RM184.4 million.