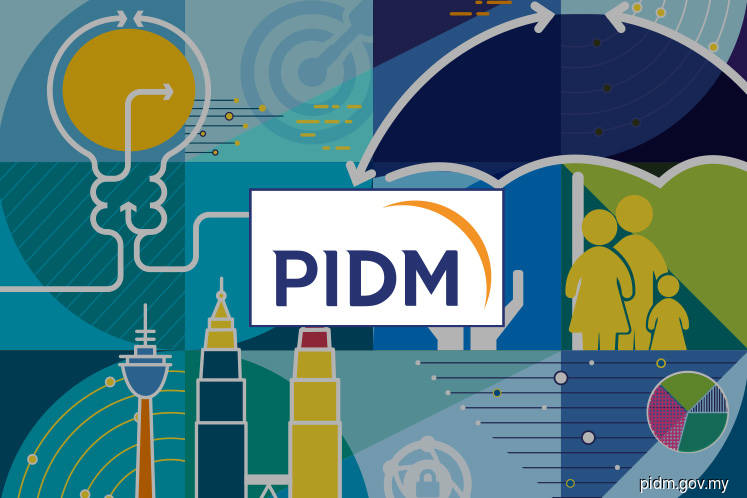 KUALA LUMPUR (March 15): Accountant General of Malaysia, Datuk Saat Esa, together with the Chief Secretary to the Government, Datuk Seri Dr Ismail Bakar, have joined the board of directors of Perbadanan Insurans Deposit Malaysia.
Their appointments took effect on Feb 18 this year, PIDM announced in a statement today. 
"We are pleased to welcome Datuk Seri Dr Ismail and Datuk Saat as new directors to PIDM's board. We are confident they will provide valuable perspectives, as we continue to execute our strategy and fulfil our mandate as a financial consumer protection and resolution authority," said PIDM chairman Tan Sri Dr Rahamat Bivi Yusoff. 
Ismail, who was appointed the 14th Chief Secretary to the Government in August last year, has over 30 years of extensive experience in the civil service.
Among positions he held previously were: the secretary-general of both the Ministry of Agriculture and Agro-based Industry and the Ministry of Transport, budget director at the National Budget Office of the Ministry of Finance, and senior advisor at the World Bank headquarters in Washington DC, United States.
Saat, meanwhile, began his career as an accountant in the government in 1983, and had served in various ministries and government agencies, including the Ministry of Home Affairs and the Ministry of Education, the Bintulu Port Authority, the Fisheries Development Authority of Malaysia, and the Selangor State's Treasury.
With the new appointments, the members of PIDM's board now comprise:-
-Rahamat Bivi (chairman) 
-Datuk Nor Shamsiah Mohd Yunus (Governor of Bank Negara Malaysia) – Ex Officio Director
-Datuk Ahmad Badri Mohd Zahir (Secretary General of the Treasury) – Ex Officio Director
-Ismail
-Saat
-Datuk Dr Nik Ramlah Mahmood
-Alex Foong Soo Hah
-Datuk Dr Gan Wee Beng
-Gloria Goh Ewe Gim