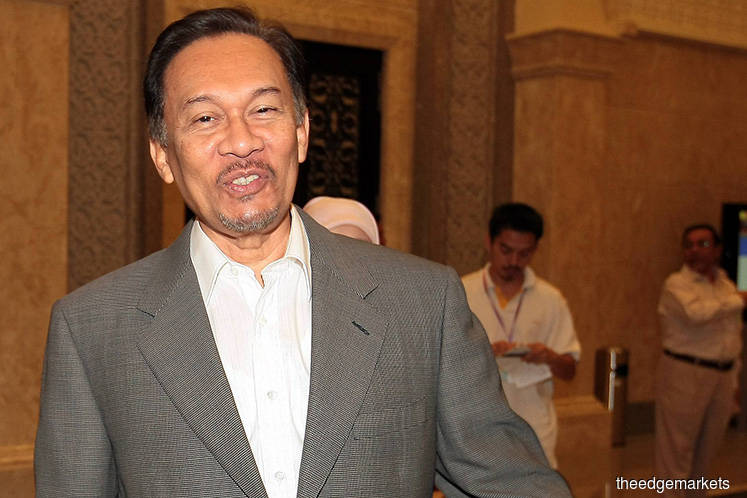 PUTRAJAYA (Sept 19): The absence of two key witnesses' statements, former Bank Negara Malaysia (BNM) governor — the late Tan Sri Jaffar Hussein, and ex-Auditor-General Tan Sri Ishak Tadin, pose huge gaps in evidence over the Royal Commission of Inquiry into the 1980s to 1990s foreign exchange scandal.
Counsels Datuk Gurdial Singh Nijar and S.Sivarasa who are holding watching briefs for former Deputy Prime Minister Datuk Seri Anwar Ibrahim, said Jaffar held a direct line to the finance minister then (Anwar) and Ishak.
Jaffar, who served the central bank from June 1985 to May 1994, was crucial to the evidence tendered in oral and writing during the nine-day inquiry between Aug 8 and today. He passed away on Aug 11, 1998.
"Have to deal with huge gaps in evidence because everything involved Jaffar, as he had direct line to the minister and A-G, in relation to losses in the letter he wrote in March 1993," Gurdial told reporters outside the courtroom, after the close of the RCI.
As for Ishak, the panel excused his testimony as he suffers from cognitive impairment and short-term memory, a condition he developed in 2007/2008.
Meanwhile, Sivarasa, alleging the RCI is unfair said the lawyers including former Prime Minister Tun Dr Mahathir Mohamed's counsel, have been denied the 42 documents tendered to the panel over the inquiry period where 25 witnesses testified.
"It is very unfair. There were 42 documents and some referred to Anwar. (Now), we have to write submissions with no sight of the documents, it is going to be difficult," he said.
The lawyers are also facing the uphill task of filing their written submissions by Thursday, following the early end of the RCI.
"We asked the panel if we could submit next Monday, but they insisted on Thursday. So with no sight of the documents and a short span of time to complete the submmisions, it is clear that this RCI has been unfairly conducted," Sivarasa added.
For more stories on the forex RCI, click here.