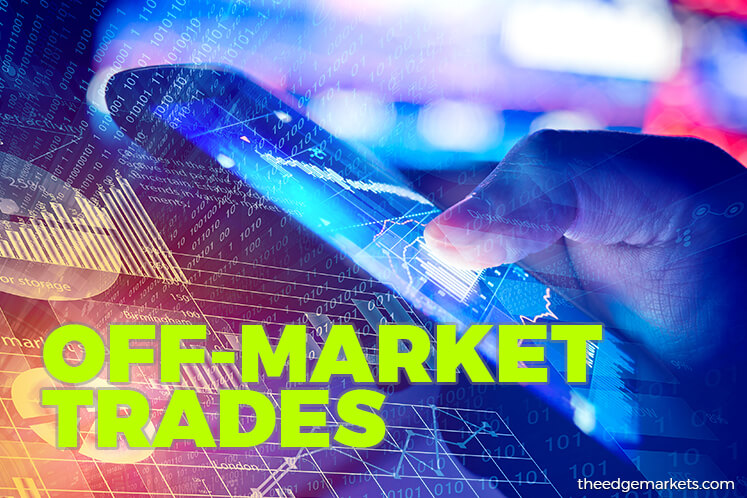 KUALA LUMPUR (March 5): Malaysian Genomics Resource Centre Bhd (MGRC) saw 29 million shares crossed off-market today. This represents 28.02% of the company's total of 103.51 million shares.
According to Bloomberg data tracking trades of 300,000 shares or more, the stake crossed in one block for a total of RM7.11 million or 24.5 sen per share. The transacted price is an 11.36% premium to the stock's last closing price of 22 sen. It is not immediately known as to whom the parties involved in the transaction are.
On Feb 28, the group's managing director Robert George Hercus @ Abdul Karim Hercus — via Neuramatix Sdn Bhd — disposed of 4.18 million shares or a 4.04% stake in the group. Hercus is now left with an indirect stake of 56.4% or 58.38 million shares in Malaysian Genomics, held via Neuramatix and Synamatix Sdn Bhd, and a direct stake of 0.077% or 80,000 shares.
MGRC reported a net profit of RM29.2 million for its six months ended Dec 31, 2019, compared to a net loss of RM1.54 million in the corresponding six months a year ago, mainly due to its gain from disposing of MPath Group, as well as dividend received from the unit. Revenue for the period jumped to RM5.14 million from RM253,000.