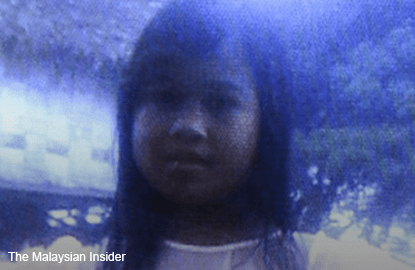 (Oct 9): Two Orang Asli children who have been missing since August in the jungles of Kelantan, were found alive today near Sungai Perias in Gua Musang.
The Star reported that the two were Norieen Yaacob, 10 and Mirsudial Aluj, 11, the oldest among the seven who went missing from SK Tohoi on August 23.
They were found in a malnourished state and have been sent to the Gua Musang Hospital, the report said.
Yesterday, authorities confirmed finding the decomposed body of Sasa Sobrie, 8, at Sungai Perias, some 500m from the SK Tohoi hostel.
Kelantan police chief Kelantan Datuk Mazlan Lazim said a member of Sasa's family identified the body based on the marks found on it.
Police said more skeletal remains were by the river yesterday evening, but have yet to confirm if they were the missing children.
The seven children, aged between 7 and 11 years old, are believed to have run away from the school hostel for fear of disciplinary action by their teacher for bathing in a river. – The Malaysian Insider