This article first appeared in The Edge Malaysia Weekly, on November 22, 2021 - November 28, 2021.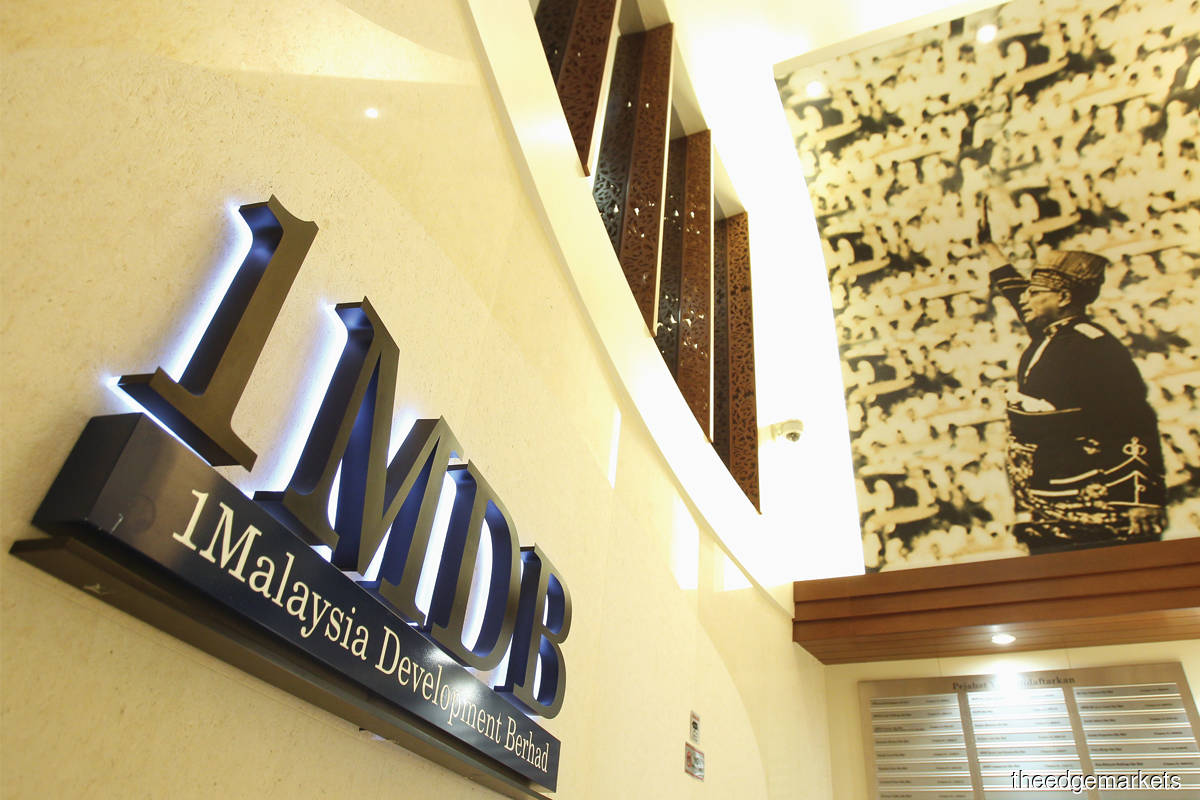 OVER the past week or two, former 1Malaysia Development Bhd (1MDB) CEO Mohd Hazem Abd Rahman and chief financial officer Azmi Tahir testified to a number of very telling red flags that ought to have alerted them and the board of directors that much was amiss at the state-owned strategic development company.
Ultimately, all parties chose to ignore the signs as they wanted to keep their jobs and perks. Tellingly, even a dire warning from the Treasury was cast aside.
Azmi testified to an occasion in 2013, when then Treasury solicitor Toh Puan Azian Mohd Aziz raised concerns regarding the issuance of a letter of support by the government for a US$3 billion bond issue to be raised for a joint venture (JV) between 1MDB and Aabar Investments PJS Ltd, known as Abu Dhabi Malaysia Investment Co Ltd.
Azmi said Azian, over the course of several meetings, had expressed her concerns over the possibility that the government would have to foot the bill if 1MDB could not meet its bond obligations. At that juncture, 1MDB was already neck deep in debt to the tune of billions of ringgit.
Unexpectedly, then finance and prime minister Datuk Seri Najib Razak gave his seal of approval for the bond issue and even expedited the issuance of a letter of support, just two days after the proposed fundraising exercise was given the greenlight by him and the 1MDB board.
Azmi testified that the turn of events were in line with what businessman Low Taek Jho (or Jho Low) had told him — that the prime minister would give his approval and that management would just have to follow orders without worrying about the possibility that the issuance of the letter would not go through.
Although the bond issuance was worth US$3 billion, 1MDB received only US$2.72 billion after Goldman Sachs' service charges and fees were deducted.
The funds raised were supposed to be for the JV, but Azmi testified that the funds were used for other purposes. In fact, they were used for other purposes 24 hours after they were deposited into the account of 1MDB Global Investments Ltd (1MDB GIL), a subsidiary of 1MDB.
Some of the funds transferred out included US$100 million that was deposited into the account of Kelab Kebajikan 1Malaysia Pulau Pinang and US$105 million into the account of Yayasan Rakyat 1Malaysia. A total of US$1.59 billion was transferred to three fund companies, namely Cistenique Investment Fund B.V., Enterprise Emerging Markets Fund B.V. and Devonshire Funds Ltd.
A portion of the money transferred to these funds was subsequently moved to two companies — Tanore Finance Corp and Granton Property Holding Ltd — without Azmi's knowledge even though he was then chief financial officer (CFO).
He said he had asked his deputy Terence Geh about Tanore when the name of the company first appeared in reports on 1MDB around 2014. According to Azmi, Geh dispelled his concerns by insisting that the media reports were not true.
"I couldn't question any decision to transfer the funds to the third parties as it was instructed by Datuk Azlin [Alias, Najib's former principal private secretary]. I also understood that it was what Jho Low wanted, as the investment decisions of 1MDB GIL were made under Terence Geh's supervision, who was a proxy of Jho Low," he said.
While Azmi did sign off on the bulk of investment documents, he claimed that he only went through the acknowledgment portion of the documents without looking through the actual contents.
There was another occasion when the former CFO noticed something was amiss, and this related to the acquisition of independent power producer Genting Sanyen (M) Sdn Bhd.
He said the US$1.75 billion raised for the acquisition was "very unreasonable" and that the security deposit payment and granting of the call option to Abu Dhabi's Aabar Investments PJS, which would allow Aabar to acquire a 49% stake in the power subsidiaries 1MDB was about to purchase, was excessive.
A total of US$790.35 million was paid to Aabar, accounting for almost half of the US$1.75 billion bond issuance and exceeding the US$170 million that was used for the actual acquisition.
Azmi said he had not dared to question the security deposit payment and the option granted to Aabar as the instructions came from then 1MDB legal counsel Jasmine Loo, whom he claimed was a proxy of Low. Low, in turn, was said to be receiving direct orders from Najib.
Meanwhile, during Hazem's testimony, the former 1MDB CEO admitted to blindly signing documents without looking into the details of the JV between 1MDB and Aabar, as he was asked to do so by Loo, whom he also deemed to be a close associate of Low.
Hazem said he had reservations about 1MDB's investment in a hedge fund managed by Bridge Global Absolute Return Fund SPC, a Cayman Islands-registered segregated portfolio company.
There was no cash involved in the investment in the fund as it was done via six promissory notes, purportedly valued at US$2.3 billion, which 1MDB received in exchange for its 40% equity interest in PetroSaudi Oil Services Ltd.
While he was somewhat suspicious of the arrangement, Hazem said he thought that Bridge Global had the capacity to honour any potential redemption. He disagreed with the defence's assertion that he knew that the investment was worthless and had concealed this information from the prime minister.
Hazem also said Najib may have known that this investment was worthless.
This became a point of contention between 1MDB and its auditor KPMG, which eventually led to the latter being replaced by Deloitte, as KPMG had refused to close the company's accounts for the year ended March 31, 2013, because 1MDB's management had not provided sufficient documentary evidence to substantiate the company's US$2.3 billion valuation of the investment.