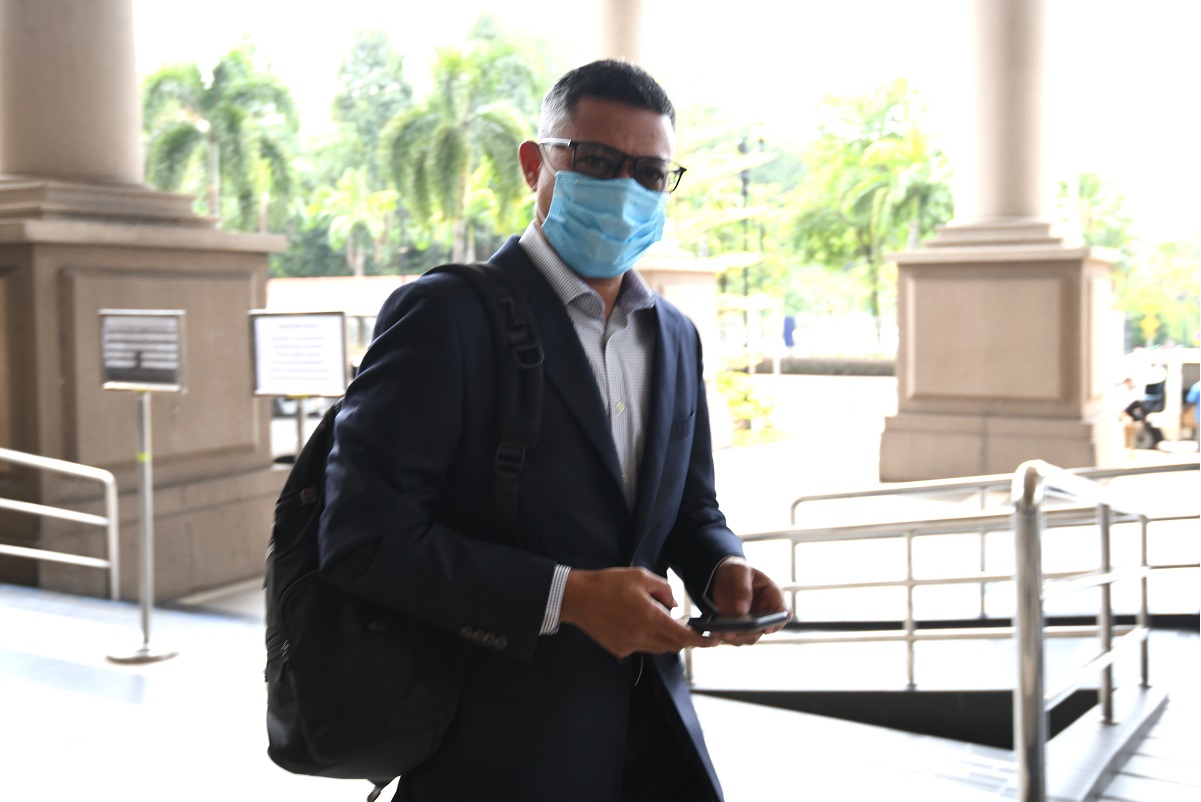 KUALA LUMPUR (Feb 10): The 1Malaysia Development Bhd (1MDB)-Tanore trial continues today with the cross-examination of former 1MDB chief executive officer (CEO) Mohd Hazem Abdul Rahman.
Yesterday Hazem testified on the power wielded by fugitive financier Low Taek Jho, or Jho Low, over the whole operations at 1MDB. He said Jho Low had sole choice on who was to be the next CEO and also elaborated on how he had kept his name clear of any official business regarding the state investment arm.
Hazem, who was questioned by defence lawyer Wan Aizuddin Wan Mohamad, told the court that any and all instructions from Jho Low to the board would officially be referred to as instructions from the Prime Minister's Office (PMO) instead of Jho Low himself.
"Why PMO? Why not say that these were from Jho Low?" asked the lawyer.
"Because that's how it was. In the eyes of 1MDB, Jho Low did not exist," was Hazem's reply.
So much was Jho Low's influence that Hazem said no one ever questioned this and "everyone understood that his name was never to be mentioned".
Hazem also said when he was about to resign he had indicated to then 1MDB chief financial officer Azmi Tahir, who was Hazem's close friend, that he would put in a good word for him to become the next CEO but never did because only Jho Low decides who the next in line is.
Wan Aizuddin: Jho Low was in the position to decide who is the CEO (of 1MDB)?
Hazem: Yes.
Wan Aizuddin: He has that authority?
To which Hazem replied "yes".
In the 1MDB-Tanore trial, former prime minister Datuk Seri Najib Razak is charged with four counts of power abuse to enrich himself with RM2.3 billion from 1MDB, and 21 counts of laundering the same amount. He faces up to 20 years' imprisonment if convicted.
The trial continues today and is expected to begin at 9.15am.
Read also:
Jho Low did not exist in the eyes of 1MDB board, says ex-CEO
The Edge is covering the trial live here.
Users of The Edge Markets app may tap here.