This article first appeared in The Edge Malaysia Weekly, on October 7, 2019 - October 13, 2019.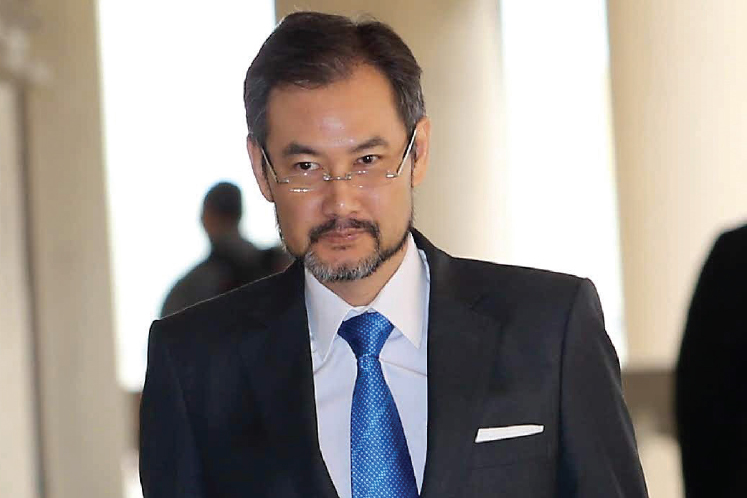 Photo by Mohd Suhaimi Mohamed Yusuf
IT is scant consolation but 1Malaysia Development Bhd's predicament could have been worse. Far worse. The state-owned strategic investment fund had sought to raise a stupefying RM70.51 billion over a mere 5½ years, from March 2009 to August 2014, according to the testimony of its former CEO, Datuk Shahrol Azral Ibrahim Halmi, at the 1MDB-Tanore trial of former prime minister Datuk Seri Najib Razak.
Ultimately, the fund only raised RM39.21 billion, or 55.6% of the amount initially sought. Even then, some RM8.6 billion, or about a fifth of it, was embezzled and the remainder frittered away in a handful of projects with paltry — or non-existent — returns on investment.
Even though it was RM30 billion short of its original target, 1MDB borrowed a staggering RM594 million, on average, every month for 66 months — an astounding feat in itself considering how newly established it was, having been set up in 2009.
In any event, Malaysians will have to shoulder the mountain of debt — not forgetting the estimated interest of RM1.64 billion per annum based on an average rate of 5.47% (on the bonds) — because the government, at the behest of Najib, had either provided a letter of guarantee or support for the loans.
One institution that dodged a bullet was the Social Security Organisation (Socso). In 2011, Najib — who was then also finance minister as well as chairman of 1MDB's board of advisers — proposed that 1MDB borrow RM3 billion from Socso, primarily to fund the development of the Tun Razak Exchange (TRX) and to purchase Maybourne Hotel Group in London.
For reasons not explained, 1MDB did not seek a loan from Socso in the end. The investments that did materialise were the power assets, which were to be grouped together and listed to "unlock their value", even though in truth, the listing proceeds were urgently needed to help repay 1MDB's mounting debts. In any event, analysts had maintained that 1MDB had paid far more than what the assets were worth.
To part finance the acquisition of Tanjong Energy Holdings Sdn Bhd and Genting Sanyen (M) Sdn Bhd, 1MDB obtained a bridging loan of RM6.17 billion from Maybank and RHB Bank. The Minister of Finance Inc also gave the fund the green light to borrow RM1 billion and 1MDB eventually raised RM800 million from Affin Bank.
In all, the strategic investment fund used RM8.5 billion to acquire Tanjong Energy and RM2.75 billion to purchase Genting Sanyen (M) Sdn Bhd.
True to form, the assets were disposed of at a lower price of RM9.83 billion to China General Nuclear Power Corp in 2015 under 1MDB's debt rationalisation plan.
Looking on the "bright side", the power assets were at least tangible while the bulk of 1MDB's so-called investments was anything but.
Not that it prevented the fund from attempting to lay its hands on as much money as it could.
In 2009, the management, led by Shahrol, bulldozed the issuance of RM5 billion worth of Islamic Medium Term Notes (IMTNs) under the Terengganu Investment Authority or TIA, the predecessor of 1MDB.
Not content with the RM5 billion, the newly formed 1MDB attempted to take the RM6 billion that had been given to Terengganu by Putrajaya as outstanding oil royalties.
When it was snubbed, 1MDB turned to the banks and on March 25, 2009, Shahrol appointed Goldman Sachs and JP Morgan as "joint lead arrangers and underwriters for the proposed RM6 billion (or its equivalent in US dollar) senior secured financing".
Ostensibly, the funds were for the joint development of Pulau Bidong with Mubadala, although that never materialised.
In any event, so huge was the fund's appetite that it sought financing where it could. For instance, Shahrol said that in 2010, he and 1MDB chairman Tan Sri Lodin Wok Kamaruddin approached Najib to request an undisclosed amount, but Najib turned them down as the finance ministry had earmarked the funds for other government projects.
1MDB management then proposed to undertake a fresh RM5 billion bridging loan, as well as issue another RM10 billion worth of IMTNs to develop Bandar Malaysia and TRX.
The board approved borrowings of RM10 billion in total but 1MDB only managed to raise RM2.5 billion under a syndicated loan from AmBank and Standard Chartered Bank.
The proceeds, however, were not used as stated. The entire amount of US$830 million was diverted to 1MDB PetroSaudi Ltd, 1MDB's 40:60 joint venture (JV) with PetroSaudi Investment Ltd (PSI).
This was because 1MDB had agreed to lend US$830 million to the JV company under a murabaha programme — the loan couched as a subscription by 1MDB for two tranches of additional notes in the JV.
Even then, only US$205 million was transferred to the JV as US$500 million, paid under the first tranche, went missing while the balance of US$125 million was diverted to Good Star Ltd, a company owned by 1MDB's alleged mastermind embezzler, Low Taek Jho. Low is now in hiding.
In total, 1MDB lost a mind-boggling US$825 million to Good Star. When 1MDB acquired 40% of the JV in 2009 using US$1 billion (or RM3.4 billion) of the RM5 billion IMTNs, US$700 million was transferred to Good Star while only US$300 million went to the JV.
Separately, 1MDB was also cheated of US$1.225 billion when its security deposits to International Petroleum Investment Co (IPIC) — for co-guaranteeing two of its bond issues of US$1.75 billion each, arranged by Goldman Sachs — were diverted to a fake IPIC unit, Aabar Investment PJS Ltd (BVI), registered in the British Virgin Islands.
In 2014, 1MDB borrowed US$1.225 billion from Deutsche Bank to buy back a call option to acquire 49% of 1MDB's power assets from the real Aabar Investment PJS for IPIC's joint guarantee of the two bond issuances.
Deutsche Bank called back the loan about a year later after reports emerged of 1MDB's dubious investments, pushing the finance ministry to settle the amount.
Then there was Low's proposal in 2013 for 1MDB to raise US$6 billion to invest in a JV with the real Aabar to develop TRX.
In the end, 1MDB raised half of the amount, or US$3 billion, via debt papers — again arranged by Goldman Sachs. From the amount raised, more than US$283 million were deducted for "certain commissions, fees and expenses".
Earlier, the two issuances arranged by Goldman Sachs cost 1MDB more than US$310 million in total in "certain commissions, fees and expenses".
From 2009 to 2014, 1MDB paid an estimated RM3.5 billion in such fees and commissions, which were exorbitant by most standards.
Its surprisingly poor negotiating skills were evident from the early beginnings.  In the 2009 issue of RM5 billion IMTNs, 1MDB agreed to issue the notes at a discount of some 12% — or RM604 million — on the arranger bank's advice "to ensure full subscription", even though the take-up was unlikely to be an issue given that the notes were guaranteed by the government.
Shahrol said that about RM1 billion from the IMTNs was used to service the coupon payments. "These payments are due in March and September every year … I cannot recall the exact amount but it will be over RM100 million each," he testified.
Hearing before High Court judge Collin Lawrence Sequerah continues on Monday.