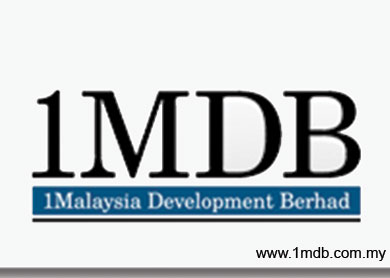 KUALA LUMPUR: 1Malaysia Development Bhd (1MDB), which previous financial year's earnings was boosted by property revaluation gains, slipped into the red with net loss of RM665.36 million for the year ended March 31, 2014, according to electronic filings to the Companies Commission of Malaysia (CCM) today. Its revenue came in at RM4.25 billion.
The electronic filing does not reveal the factors that have dragged the government's investment fund into the massive losses of over RM660 million. It is not known if the losses incurred are due to the absence of asset revaluation or other reasons, such as write-offs.
Its balance sheet shows that 1MDB's assets totaled RM51.41 billion, up RM6.75 billion or 15%, from RM44.66 billion the same period last year.
Meanwhile, the sovereign investment fund's liabilities totaled RM48.97 billion, of which RM37.84 billion were long-term liabilities as at end-March 2014. This was 15.8% higher against RM42.28 billion total liabilities for FY2013, of which long-term liabilities stood at RM30.61 billion, according to an earlier CCM filing dated Nov 3.
Last year (FY2013), 1MDB would have posted RM1.85 billion losses if not for RM2.7 billion worth of property revaluation gains. Its debt stood at just over RM36 billion as at end-March 2013
1MDB announced late last night that it had submitted its FY3/2014 accounts to the Companies Commission of Malaysia (SSM) -- three working days after busting an extended October 31 deadline.