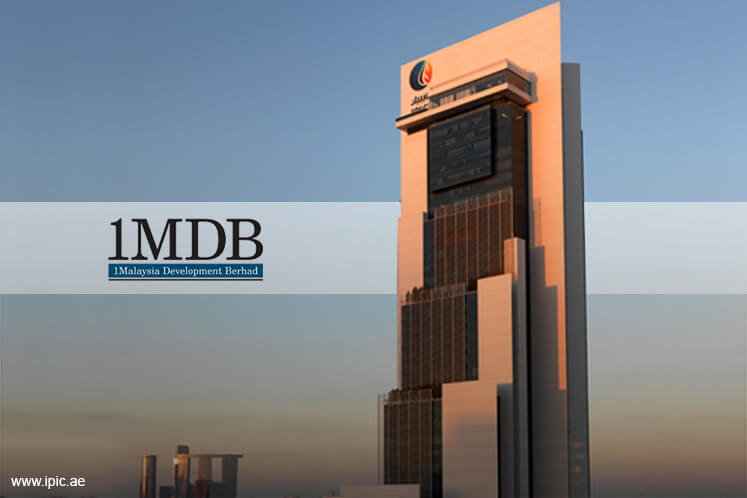 KUALA LUMPUR (Aug 11): Troubled government-owned 1Malaysia Development Bhd (1MDB) has paid US$350 million, equivalent to RM1.50 billion, to the International Petroleum Investment Company PJSC (IPIC).
This was ahead of the deadline that is due tomorrow — Aug 12, 2017.
"The balance of the original July 31, 2017 payment obligation to IPIC is accordingly now due on Aug 31, 2017," 1MDB said in a statement today.
"All funds paid to IPIC are from proceeds of the on-going rationalisation programme," 1MDB added.
IPIC, in a previous filing with the London Stock Exchange, had given both 1MDB and the Ministry of Finance to pay at least US$310 million by this Aug 12, with the remaining balance — including interest — to be paid by the end of this month.
This was after 1MDB had missed the deadline to pay US$602.75 million payment to IPIC, which was due at 12 midnight, New York time on July 31.
The amount due is part of the US$1.2 billion that 1MDB had agreed to pay under the settlement agreement that IPIC and 1MDB had reached in April.
Under the settlement agreement, 1MDB had agreed to pay back US$1.2 billion to IPIC for a US$1 billion loan, plus a US$200 million interest payment that IPIC — the guarantor of the US$3.5 billion bond issued by 1MDB — had made on behalf of 1MDB in 2015.
The two instalments were originally slated for July 31 and Dec 31.