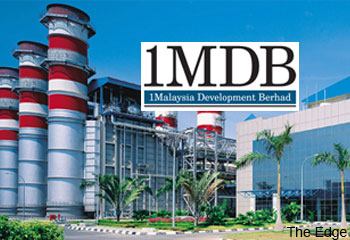 KUALA LUMPUR (Sept 9): Government backed 1Malaysia Development Bhd (1MDB) is likely to defer an initial public offering (IPO) of its power assets to the first quarter of 2015, according to a report by the Wall Street Journal (WSJ)
WSJ, citing people with knowledge of the deal, reported that one of the reasons for the delay for the IPO, which would raise over US$3 billion (RM9.57b) is that 1MDB was still negotiating the terms of a loan it was seeking from its banks.
To recap, 1MDB had initially planned for its power assets to be listed in June this year. This was delayed because the company wanted to bulk up its assets to create a stronger listing candidate.
The earlier rush for a listing this year was to pay off a RM6.17 billion syndicated bridge loan that would be due in November.
WSJ reported that 1MDB had yet to apply for listing approval from regulators. The sovereign wealth fund is now still talking to its bankers to finalise terms for a fresh loan to pay off some of the debt and roll over some ahead of the IPO next year.
According to WSJ, part of the proceeds of 1MDB's IPO will go toward repayment of the  RM6.17 billion loan, which was provided alongside a US$1.75 billion privately bond placed by Goldman Sachs Group Inc in 2012.
Financed by bonds, 1MDB had bought Tanjong Energy Holdings from tycoon Ananda Krishnan in 2012 for US$2.81 billion. It later purchased Genting Bhd's power generation business for US$700 million.
In March 2014, Malaysia's Energy Commission awarded 1MDB and Mitsui Co. Ltd a 2,000 megawatt coal-fired power plant project in Jimah, Negeri Sembilan.
According to 1MDB's website, 1MDB's energy subsidiaries have a combined net power generation capacity of 5570MW, of which, a 3080MW portion is in Malaysia with another 2490MW overseas.
1MDB reports directly to the prime minister and is a "market-driven" initiative to assist the Malaysian government in developing the economy. Besides the power assets, 1MDB is also involved in property development.