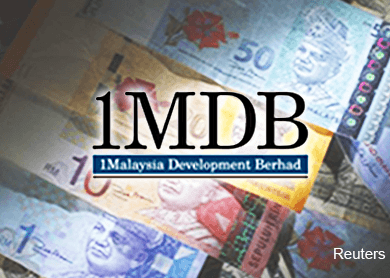 KUALA LUMPUR (Mar 19): The Malaysian banking system's exposure to 1Malaysia Development Bhd's (1MDB) debt is deemed a "manageable risk" as banks here have reasonably prudent lending practices, according to Fitch Ratings.
Fitch said in a statement these banks' prudent lending practices ought to limit the potential impact of a default by any single borrower.
"There is uncertainty about the level of 1MDB's debt, while market estimates of an upper limit of around RM42bn (or just over USD11bn) appears manageable when compared with the size of the banking system.
"Some of the exposure could be sensitive to currency risk, although these estimates represent approximately 20% of system equity or 3% of loans. This forms an upper limit for the banks' exposure based on the estimates, since not all of 1MDB's debt is held by the domestic banks," Fitch said.
According to Fitch, actual direct risk to the domestic banking system would be even lower.
This is because the exposure to 1MDB's debt is either guaranteed by the Malaysian government or collateralised in some way.
Fitch said issues at highly-indebted IMDB are "idiosyncratic" and not indicative of "broader systemic risk".
But Fitch warned that 1MDB's troubles might add to the more challenging Malaysian operating environment in the near term.
"The build-up of household debt in the last few years may become a bigger medium-term challenge for the system if real credit growth is not contained and if economic volatility intensifies," Fitch said.
Fitch's statement followed news reports that the firm may downgrade Malaysia's credit rating.
Bloomberg quoted Fitch's head of Asia-Pacific sovereign ratings Andrew Colquhoun as saying a "BBB" rating might be more suitable for Malaysia due to its level of income and development. Colquhoun said the nation scored weaker in terms of governance among its peers.
The nation is currently rated "A-", the fourth-lowest investment grade, and two levels above "BBB". There's more than a 50 percent likelihood of a rating cut, Colquhoun said.
He said 1MDB was a country demonstration of what weak governance means.