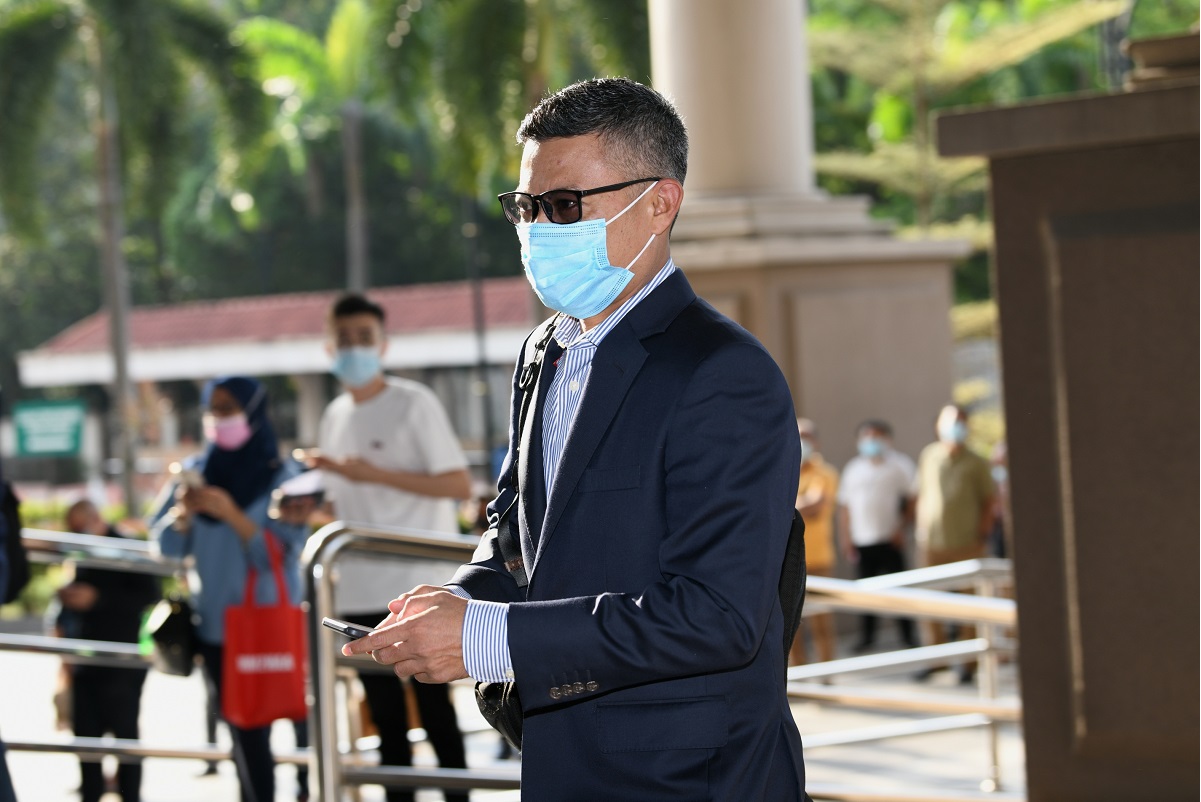 KUALA LUMPUR (Feb 8): The work culture in 1Malaysia Development Bhd (1MDB) was such that one was expected to follow instructions or resign immediately, said former 1MDB chief executive officer Mohd Hazem Abdul Rahman. 
This was especially so when the instruction was given by master conspirator Low Taek Jho (Jho Low) with the claim that it came from then prime minister Datuk Seri Najib Razak, Hazem said when testifying in the 1MDB-Tanore trial at the High Court today.
The prosecution witness was replying to defence lawyer Wan Aizuddin Wan Mohamad about 1MDB's acquisition of independent power producers (IPPs) Genting Sanyen Power Sdn Bhd and Tanjong Energy Holdings Sdn Bhd in 2013. 
Hazem said that at the time he was of the opinion that both acquisitions were exorbitantly expensive, and that it would put 1MDB at a disadvantage based on his experience in acquiring assets with predictable cash flows such power station operators. 
But although he could speak to Jho Low directly, Hazem said he could not raise his frustrations about the acquisitions through email as he feared for his job. According to him, in 1MDB, "either you follow [directions] or make your way out".
"This was the culture. Of course no one said it, but if you work in any company, if you're not happy with the boss, you quit," Hazem added.
Wan Aizuddin: What was happening in 1MDB that if you don't follow you'll get sacked?
Hazem: If you don't follow you quit.
Wan Aizuddin: You don't have to follow Jho Low's instructions carte blanche, you can voice your concerns.
Hazem: As CEO if you don't do what's asked, you leave.
Wan Aizuddin: But you are the CEO calling the shots, how can you take instructions?
Hazem: In 1MDB it was like that. 
During his tenure as 1MDB CEO, Hazem only oversaw the development and operation of the IPPs. The business deals for the acquisitions were arranged and concluded during the tenure of Hazem's predecessor, Datuk Shahrol Azral Ibrahim Halmi. 
Shahrol, who testified for the prosecution prior to Hazem, had agreed that in hindsight, the acquisitions were nothing but a sham deal to deceive the board of directors which benefitted international investment bank Goldman Sachs, Jho Low, and other co-conspirators.
1MDB acquired Tanjong Energy with borrowed funds for RM10.64 billion. Not long after that, 1MDB borrowed more money to buy Mastika Lagenda Sdn Bhd, an investment holding company for Genting Sanyen, for RM2.75 billion.
In the 1MDB-Tanore trial, Najib is charged with four counts of power abuse to enrich himself with RM2.3 billion from 1MDB and 21 counts of laundering the same amount. He faces up to 20 years' imprisonment if convicted.
The Edge is covering the trial live here.
Users of The Edge Markets app may tap here.