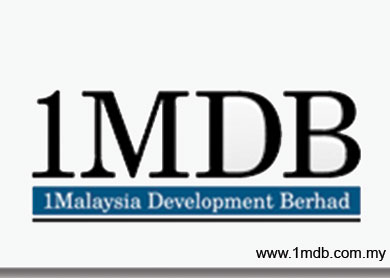 (Nov 18): Malaysia's opposition lawmakers are criticizing rising debt at the sovereign wealth fund as the company plans to sell the nation's biggest sukuk of 2014.
1Malaysia Development Bhd.'s power unit is seeking to raise 8.4 billion ringgit ($2.5 billion) before year-end, which will increase its outstanding debt to $15 billion, data compiled by Bloomberg show. The fund, which counts Prime Minister Najib Razak as chairman of its advisory board, attracted criticism last year over fees and profits made by Goldman Sachs Group Inc. for arranging a $3 billion bond.
1MDB is financing projects under Najib's $444 billion development program, which has pushed Malaysia's borrowings to 52.8 percent of gross domestic product, near the self-imposed 55 percent limit. Opposition members of parliament Rafizi Ramli, Tony Pua and Lim Guan Eng have all expressed concern that the company could collapse due to its indebtedness, prompting the prime minister to issue a statement last month saying 1MDB is "financially strong."
"Given the concern over 1MDB's rising debt, the more detached investors will demand a little more premium either in terms of knowledge of the asset quality or in terms of the risk assessment," James Lau, an investment director at Kuala Lumpur- based Pheim Asset Management Asia Sdn., who oversees $300 million, said in an Nov. 14 phone interview. "Still, the offering could well be fully taken as there will be die-hard backers for such bonds."
Shares IPO
A planned share sale may help allay politicians concerns. 1MDB submitted an application for an initial public offering of energy assets that may raise about $4 billion, two people with knowledge of the matter said yesterday, declining to be identified because the process is private. The company will use the proceeds for working capital and to reduce debt, they said.
Robert Ho, 1MDB's head of corporate communications, couldn't immediately be reached for comment by telephone yesterday and didn't respond to an e-mail.
Jimah East Power Sdn., which is 70-percent owned by 1MDB, will sell Islamic notes with maturities ranging from 2019 to 2037 at yields of 5.11 percent to 6.35 percent, a person familiar with the deal said yesterday, who also declined to be identified. Jimah Energy Ventures Sdn., another unit of the fund, sold an 8.8 percent sukuk in 2006 due in May 2019. The securities yielded 4.47 percent yesterday, according to data compiled by Bloomberg.
While 1MDB isn't rated, Jimah East Power and Jimah Energy are both ranked the fourth-highest investment grade of AA- and AA3 at RAM Rating Service Bhd. and Malaysian Rating Corp.
Bankruptcy Risk
Najib noted in his statement that 1MDB had never missed any interest payments and offered growth opportunities. Former prime minister Mahathir Mohamad, who governed Malaysia from 1981 to 2003, told reporters in Kuala Lumpur on Nov. 11 that the fund is only serving to increase the nation's debt and the country would be fine without it.
Criticism is mounting as the opposition members claim the government hasn't been totally transparent with respect to 1MDB. Najib said in an Oct. 28 written reply to Lim, who's secretary- general of the Democratic Action Party, that the authorities provided an explicit guarantee on only 5.8 billion ringgit of the fund's loans. He inadvertently failed to mention the letter of support on the $3 billion dollar bonds arranged by Goldman Sachs.
Opposition politician Rafizi, who's vice-president of the People's Justice Party, told reporters on Nov. 10 in Kuala Lumpur that 1MDB risks facing bankruptcy if it continues to register losses.
'Contingent Liability'
The sovereign wealth fund reported a loss of 665.4 million ringgit for the year through March 31 because of high-financing charges, according to a Nov. 6 e-mailed statement. It posted net income of 676.9 million ringgit a year earlier.
"The recent controversy over 1MDB's letter of support, and the fact it had sank into the red, will lead to nervousness among investors subscribing to the bonds," Chua Hak Bin, an economist at Bank of America Merrill Lynch in Singapore, said in a Nov. 14 phone interview. "As long as the sukuk yields offered compensate the risks, there will be buyers."
1MDB's non-guaranteed debt must be regarded as a "contingent liability of the sovereign" given its close links with the state, Andrew Colquhoun, head of Asia-Pacific Sovereigns at Fitch, said in a Nov. 12 e-mail interview. The assessor "has yet to become comfortable" that the government is earnest about curbing such debt, he said.
Credit Assessment
Sales of Shariah-compliant bonds in Malaysia climbed 51 percent in 2014 to 51.8 billion ringgit from a year earlier, exceeding the 49 billion ringgit in 2013, according to data compiled by Bloomberg. Globally, issuance rose 10 percent to $38.9 billion
Kumpulan Wang Persaraan (Diperbadankan), Malaysia's second- biggest pension fund with $27 billion in assets, hasn't made a decision on whether to buy 1MDB's latest sukuk, said Chief Investment Officer Nik Amlizan Mohammed.
"KWAP actively monitors the news flow surrounding all our investments and potential future investments," Nik Amlizan said in an e-mail yesterday. "KWAP would consider investments in the said debt if it passes through our stringent credit assessment process and if it is priced at an appropriate level."