This article first appeared in The Edge Financial Daily, on August 29, 2018.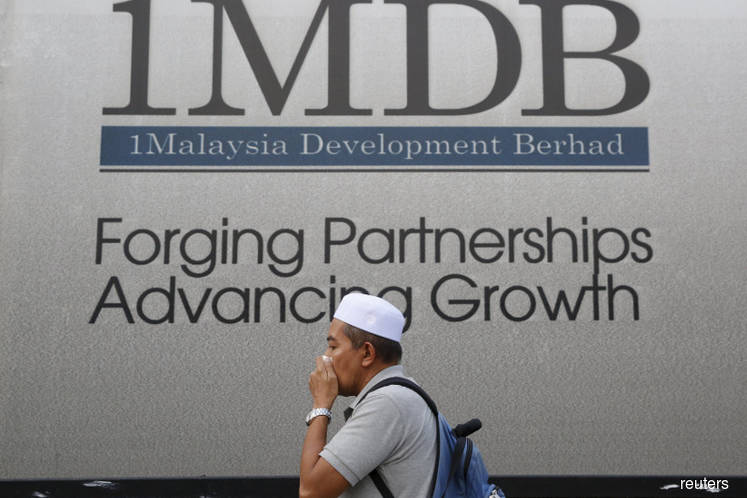 PETALING JAYA: The 1Malaysia Development Bhd (1MDB) scandal is more responsible for bringing down the Barisan Nasional (BN) government in the 14th general election (GE14) than the unpopular goods and services tax (GST), says veteran financial journalist P Gunasegaram.
"This is because [1MDB] is an outright robbery, not in the hundreds of millions but tens of billions, a scale the world has not seen before," said Gunasegaram.
"I think the people were not prepared to vote to power a government which had clearly been robbing from them," he added at yesterday's launch of his book entitled "1MDB, the Scandal That Brought Down a Government".
Gunasegaram noted the GE14 came just in time because the scandal's main players, former prime minister Datuk Seri Najib Razak and fugitive financier Low Taek Jho (Jho Low), were already doing other deals to cover up the big hole in 1MDB and they could have got away with it.
The deals included the East Coast Rail Link and pipeline projects, overpriced by RM20 billion and RM10 billion respectively, he said, adding these projects had been paid ahead of their completion.
"One thing that struck me is these guys' audacity. There is no way you could have got away with a crime like this. There is no way they could have hidden the RM30 billion," said Gunasegaram. "It is the largest theft in the world and a shameless and audacious transfer of bond proceeds out of 1MDB and into the hands of criminal conspirators, on top of other misdeeds earlier such as bond mispricing, overpayment for assets and of fees."
Describing the act as downright foolish, Gunasegaram believes the perpetrators could have been encouraged by their earlier ventures' successes, and thought they could steal the money and get away with it.
It could also have been that they intended to borrow the money and return it, but at the end could not, or did not want to.
He opined that they may have gotten away with it if the BN government were to return to power.
"I think, essentially, this [scandal] shows how much greed and power can corrupt people. You need a check and balance against these things and you should never give a single person too much power, even if it is the prime minister."
On the PricewaterhouseCoopers' (PWC) appointment as the new auditor for 1MDB, Gunasegaram expressed hope that the audit report is made public, so the people know the scale of the crime.  
He cited the audit report on the Bumiputra Malaysia Finance scandal in the 1980s was made public.
He also noted 1MDB's crimes could not have taken place without the global financial system, where international banks allowed the movement of stolen funds, hence facilitating money-laundering exercises.