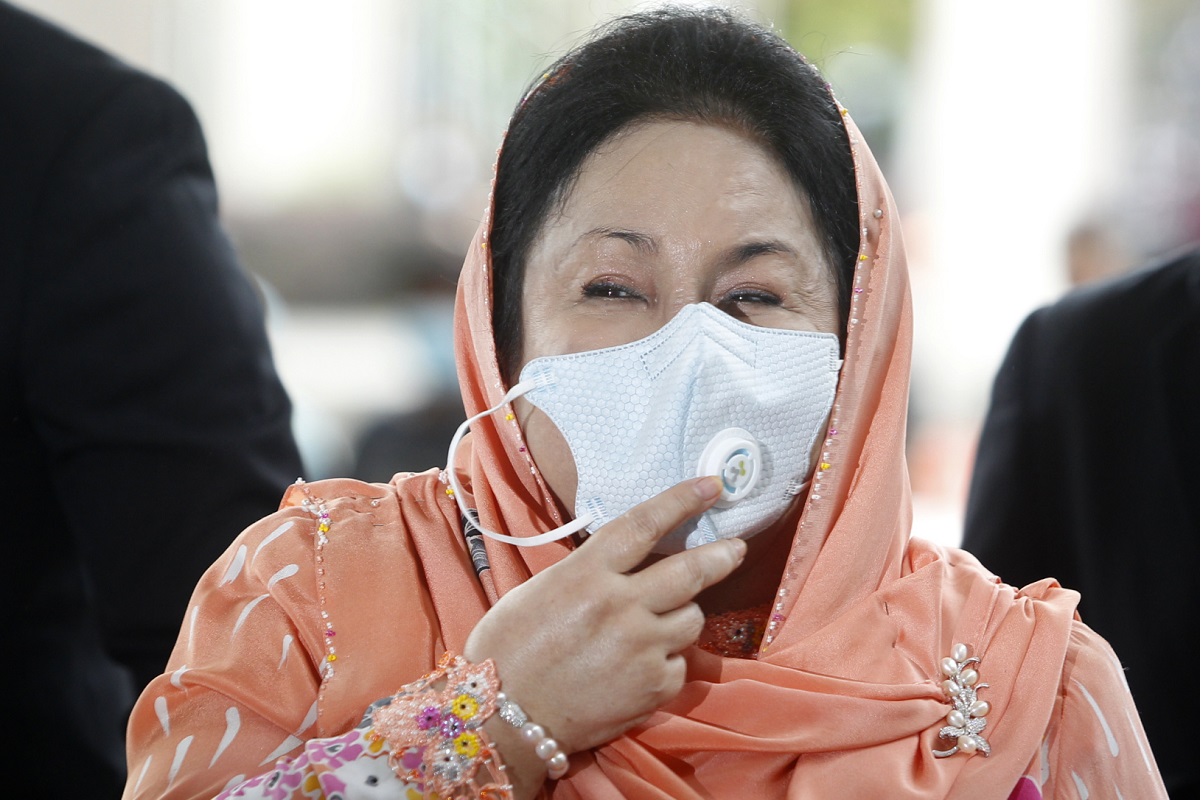 KUALA LUMPUR (May 7): Datin Seri Rosmah Mansor's lawyer Iskandar Shah Ibrahim claimed today the prosecution in the 1Malaysia Development Bhd (1MDB) asset forfeiture case has failed to prove the existence of a money trail showing the 263 handbags seized from Rosmah's residence were purchased using 1MDB funds as the police officers investigating the matter had not shown such information.
Iskandar told the High Court here today that out of the 263 handbags seized from Rosmah and her daughter Nooryana Najwa Najib, 52 are owned by Rosmah.
"We say that the police led by Superintendent Foo Wei Min had not shown the money trail in the purchasing of these items are from 1MDB funds," Iskandar said during the hearing before Justice Mohamed Zaini Mazlan.
Iskandar said: "The prosecution and police are claiming that all the handbags are from illegal proceeds from 1MDB."
"However, my client (Rosmah) had shown that they are gifts presented to her by friends and due to her relationship as the wife of the (then) prime minister (Datuk Seri Najib Razak).
"They are gifts given to her from friends and also from Nooryana Najwa's mother-in-law," Iskandar claimed.
"For these reasons, we say that the prosecution had failed to prove the money trail and hence those items should be returned to them (Rosmah and Nooryana Najwa)," he said.
Iskandar said this in the defence's submission during the 1MDB asset forfeiture hearing on items seized from Rosmah's residence along Jalan Langgak Duta here and Seri Perdana in Putrajaya.
According to Iskandar, the items should not be forfeited as Rosmah is also facing criminal charges. 
"Forfeiture can be done if there is no criminal prosecution. But in this case, she is faced with both,"  Iskandar said.
Rosmah is facing corruption and money laundering charges. News reports indicated that the three corruption charges involve the RM1.25 billion solar-hybrid project for 369 rural schools in Sarawak. 
It was reported that she is charged with soliciting, through her aide Datuk Rizal Mansor, a RM187.5 million bribe from Jepak Holdings Sdn Bhd managing director Saidi Abang Samsudin in exchange for her assistance in ensuring the award of the government project to Jepak.
It was reported that Rosmah's trial for charges of money laundering and tax evasion involving RM7.09 million will begin in November 2021.
Riza Aziz claiming six out of 10 Rolex watches
Meanwhile, Azamuddin Abdul Aziz — counsel for Rosmah's son Riza Shahriz Abdul Aziz — told the court that his client had previously worked with HSBC in the UK prior to being a filmmaker, and is staking his claim on six of the Rolex watches.
Azamuddin said the prosecution had claimed that he had bought the watches with money linked to 1MDB.
"However, my client had shown receipts of purchase of the watches denying that it was 1MDB money," he rebutted.
Although Foo had said that the serial numbers of the watches differed from those in the receipts, the police did not manage to show through the money trail that the purchases were made with illegally-obtained funds.
As to the remaining four watches, Azamuddin said they were owned by Noor Ashman Najib.
One them was a gift from a VIP friend of his father, former premier Datuk Seri Najib Razak while the others were gifts from his brother-in-law.
"Hence, on a balance of probabilities the prosecution had not shown their case against Noor Ashman and Riza, and we seek that those items be returned," he said.
The hearing continues on June 18, before Justice Mohamed Zaini Mazlan with submissions from the prosecution.
The hearing for the 1MDB asset forfeiture case will continue on June 18, 2021 before Justice Mohamed Zaini, who will hear on that day the prosecution's submissions.