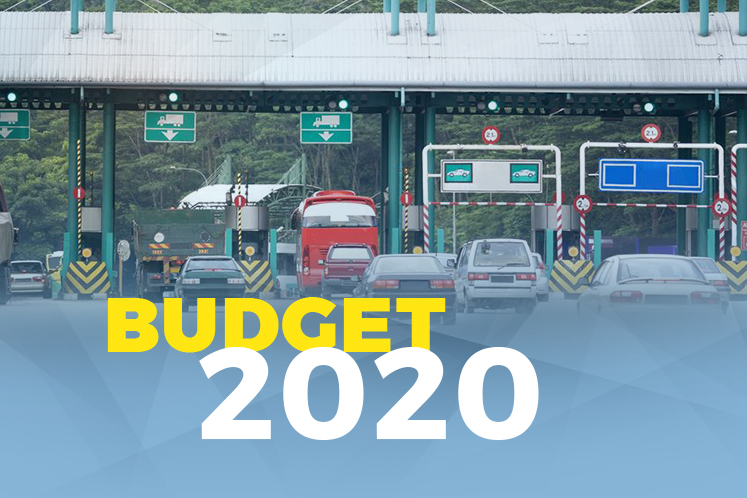 KUALA LUMPUR (Oct 11): The Government is granting an 18% discount on the toll rates on all highways owned by PLUS Malaysia Bhd.
In his Budget 2020 address, Finance Minister Lim Guan Eng announced that an 18% discount on toll charges will be applied to the North-South Highway, resulting in RM1.13 billion in savings for highways users in 2020, and up to RM43 billion over the entire concession period until 2038.
"Such proposals must be fiscal positive without increasing the present debt burden or the debt services charges of the Government," he said.
In addition, the Cabinet has approved the proposed offer to purchase four Klang valley highways: Shah Alam Expressway (KESAS), Damansara-Puchong Expressway (LDP), Sprint Expressway (SPRINT) and SMART Tunnel (SMART), which will be funded by Government borrowings.
With the introduction of congestion charges, which will be at up to a 30% discount to current rates during near peak and normal hours and free during off-peak hours, highway users will save RM180 million a year, or RM2 billion over the respective concession periods.
"There will be no extension of the existing concession and will end according to the existing concession contract," said Lim.
PLUS owns five toll concessions:
Projek Lebuhraya Utara-Selatan Bhd which has under its umbrella the 772 km North-South Expressway, New Klang Valley Expressway, Federal Highway Route 2, Seremban-Port Dickson Highway.
Expressway Lingkaran Tengah Sdn Bhd, which includes North-South Expressway Central Link.
Linkedua (M) Bhd which owns Malaysia-Singapore Second Crossing.
Konsortium Lebuh Raya Butterworth-Kulim Sdn Bhd or known as the Butterworth-Kulim Expressway.
Penang Bridge Sdn Bhd.