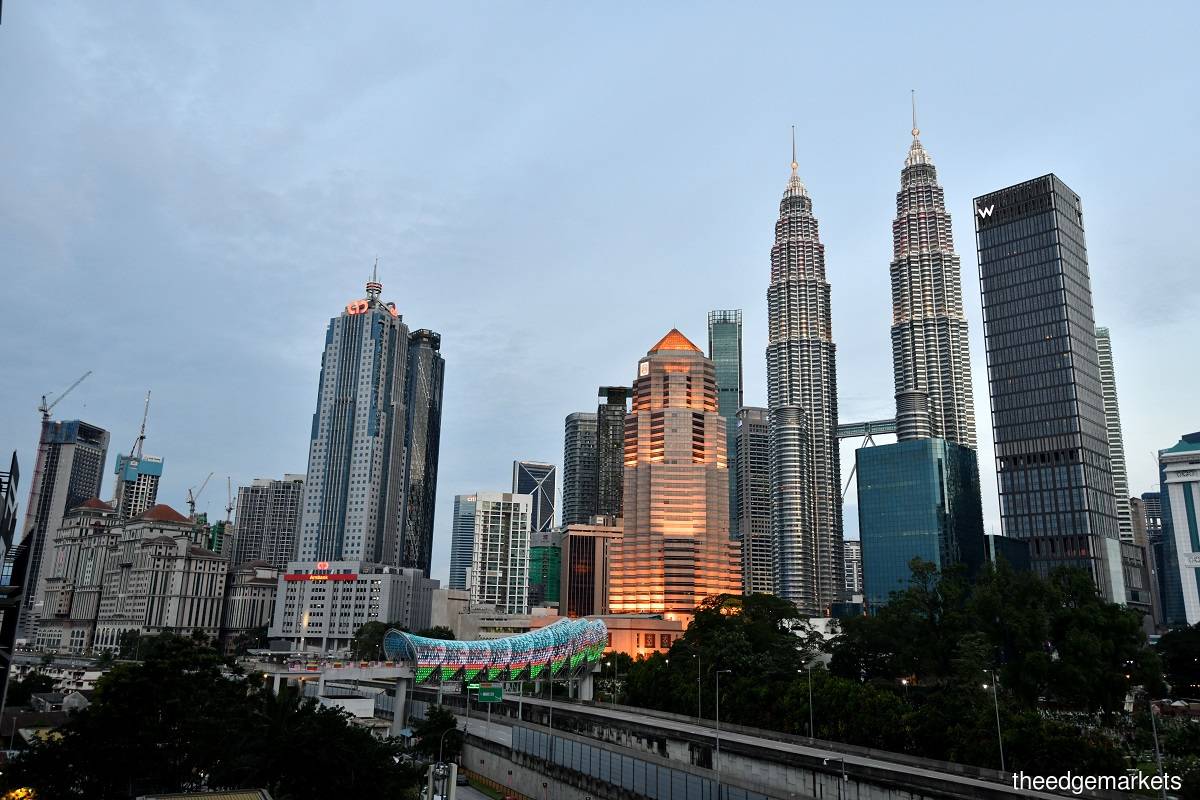 KUALA LUMPUR (Sept 27): An economist said the 4.5% to 5.5% annual economic growth target set out under the 12th Malaysia Plan (12MP) is realistic as the pandemic-hit economy is expected to recover from next year.
"I see this as realistic because 2022 will be the year when we will see more positive economic growth compared to 2021," said Associate Professor Dr Ahmed Razman Abdul Latiff of the Putra Business School.
The 12MP, a road map for the country's development from 2021 to 2025, has set a target annual gross domestic product (GDP) growth of between 4.5% and 5.5% for the five-year period. The plan was tabled in the Dewan Rakyat on Monday by Prime Minister Datuk Seri Ismail Sabri Yaakob.
Under the 11MP (2016-2020), Malaysia achieved GDP growth of 2.7% per year.
Another target set out under the 12MP is for Malaysia to become a high-income nation by 2025, with an average household income of at least RM10,000 a month.
The average monthly household income was RM7,089 as of August, according to latest figures from the Department of Statistics Malaysia.
Ahmed Razman described the household income target as "quite ambitious" considering from 2016 to 2020, the increase was less than RM2,000.
"But it can be achieved if the 12MP is implemented according to its stated plan and it gets support from all parties, not only from the government but also from the private sector as well," he said.
On the 12MP's emphasis on bridging the income and wealth gap as well as economic growth between states and regions, Ahmed Razman said it can be achieved by channelling higher development expenditure to those states so that more infrastructure can be built, which can attract investors and traders to operate in those states.
"They would be happy to operate in these states if the infrastructure is up to their standards and they will certainly be experiencing lower operating costs in these states. And we hope that there will be an economic spillover or multiplier effect when the investment and transfer of these business operations take place in those states," he said.
Meanwhile, Bank Islam Malaysia Bhd chief economist Mohd Afzanizam Abdul Rashid said the sizeable RM400 billion allocation for development expenditure under the five-year plan would be positive for the GDP growth as the impact, if it is implemented in a timely manner, will have an immediate multiplier effect on the economy.
The allocation is 54% more than the RM260 billion allocated under the 11MP for the 2016-2020 period, of which RM248 billion was spent.
"Nonetheless, the fiscal deficits are expected to be reduced to between 3% and 3.5% by 2025. Perhaps there will be new taxes to be introduced along the way especially when the economic recovery becomes more sustainable," added Mohd Afzanizam.
"In a nutshell, the 12MP has covered a lot of grounds. With timely implementation, it could accelerate the economic recovery process," he said.
On a different note, Mohd Afzanizam has called for a conversation on addressing the government's revenue.
"This will give a heads-up to all Malaysians to prepare themselves for the eventuality.
"Also, addressing corruption is equally paramount because it will lead to trust deficits thereby leading to difficulties to get the total buy-in from the rakyat and to enact and implement effective reforms," he said.
AmBank chief economist and head of research Dr Anthony Dass said with the 12MP set to steer the country's economy to the next phase of growth — focusing on high quality and value add investment that will drive productivity and focusing on talent plus business driven policies to support growth — this should continue to place Malaysia as a strategic investment destination.
"We remain optimistic despite some foreign investors recently deciding to relocate their FDI (foreign direct investment) which could be due to many factors such as business rationalisation or policies relating to the Movement Control Order or other factors," he said.