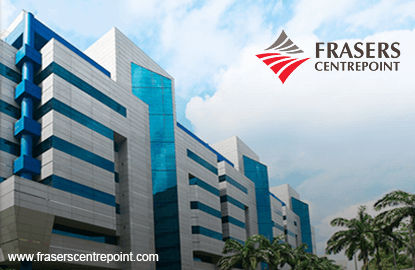 1. Frasers Logistics and Industrial Trust (FLT) is set to raise about $903 million after pricing its IPO at the top of its indicative range at 89 cents.
2. This is Singapore's biggest new listing in three years.
3. About 521.7 million units will be sold to institutions and retail investors. Another 492.8 million units is set aside for cornerstone investors.
4. The portfolio at IPO comprises 51 logistic and industrial properties with gross lettable area 1.2 million sqm of properties in three cities: Melbourne (40%), Sydney (28%) and Brisbane (28%). Land tenure is freehold for 60% of the portfolio, with the rest are on long leases of 80 years. Occupancy is 98%.
5. The IPO portfolio is valued at $1.6 billion.
6. At IPO, the yield will be 6.83% or a DPU of 2.03 cents for three and a half months. That's because FLT has a September year end. The forecast yield for FY2017 is 7.02%.
7. But if the call option for the acquisition of three properties are exercised on Oct 1, the forecast yield for FY2017 will rise to 7.3% or DPU of 6.5 cents.
8. Units of the REIT will be traded in Singapore dollars. Distributions will be paid in Singapore dollars with an option to receive in Australian dollars.
9. Gearing at IPO is 25% including the development properties, but could rise to 31% next year if the call option properties were acquired.
10. The IPO closes at 12 pm, June 16. Trading will start on June 21 on the SGX.