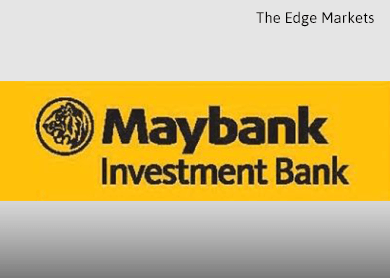 KUALA LUMPUR: The pace of private investment in Malaysia is set to slow this year, with declines in the property and oil and gas (O&G) sectors, Maybank Investment Bank Bhd (Maybank IB) said.
Chief economist Suhaimi Ilias said business loans are expected to increase 7% this year, compared with 8.8% growth in 2014. Private debt securities (PDS) issuance in 2015 is also expected to be lower.
"Total (public and private) investment is still likely to increase, but private investment is expected to slow down, especially in the property as well as O&G sectors," he said in his presentation on "The Malaysian & Global Economic Outlook" at the Regional Leadership Conference 2015 yesterday.
Suhaimi said the volume of property transactions in the first quarter of 2015 has dropped 4.5% year-on-year and 6.2% quarter-on-quarter, while the issuance of residential property loans has been on the decline since the fourth quarter of last year.
He sees the introduction of the goods and services tax (GST), coupled with stricter housing loan guidelines, impacting the property sector with inflation expected to peak in July and August this year.
Suhaimi attributed the crimp in investment in the O&G industry mainly to the decision by Petroliam Nasional Bhd to reduce its capital expenditure, targeted at between 10% and 15% this and next year, and operating expenditure projected at 30% this year.
He said this will impact the O&G supply value chain, which accounts for 15% of the country's gross domestic product (GDP).
Suhaimi also expects the country's current account surplus to narrow this year, but discounted the possibility of it falling into a deficit, saying there is still a surplus of trade in crude oil, liquified natural gas (LNG) and crude palm oil (CPO).
"Also, of late there has been a decreasing co-relation between crude oil, LNG and CPO prices. So, this should prevent a deficit in the current account balance," he said.
Maybank IB is projecting the country's fiscal deficit to be 3.3% of GDP this year, compared with the government's revised projection of 3.2% of GDP.
He also said the ringgit is likely to strengthen to 3.6000 against the US dollar at the end of this year and to 3.5500 in the first quarter of 2016.
"Every 10% fall in crude oil prices causes the ringgit to fall by 1.5% against the greenback," said Suhaimi, projecting crude oil prices to average US$55 per barrel this year and US$65 per barrel in 2016.
Still, he believes that as the growth of crude oil supply is outstripping demand for the commodity, it is unlikely that crude oil prices will reach the US$100 per barrel threshold.
Suhaimi said this is also due to oil producing countries such as Brazil and Russia that need to increase output in order to bolster their lagging economies.
This article first appeared in The Edge Financial Daily, on April 23, 2015.