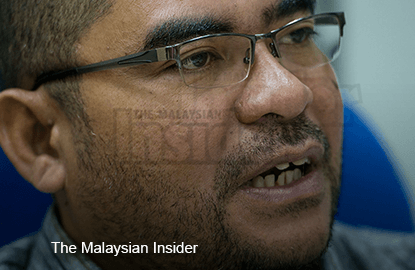 This article first appeared in The Edge Financial Daily, on January 28, 2016.
KUALA LUMPUR: The Egyptian movement Muslim Brotherhood's "influence" in PAS is limited to sharing the organisation's views on the role of Islam in society, said former PAS leader Datuk Seri Dr Mujahid Yusof Rawa.
The Parit Buntar member of parliament said other groups in Malaysia, such as the Islamic Youth Movement of Malaysia and Ikram, were also sympathetic to the movement, adding that it was not a threat to the Malaysian society.
"The Muslim Brotherhood ideology is about building a strong Muslim community, starting from the family institution, then the society and the state, until a caliphate is eventually formed.
"It covers political power, authority and how to run a state. PAS did not accept this ideology absolutely though. PAS just localised it and adapted some parts of it," Mujahid told The Malaysian Insider.
Mujahid, now a vice-president of Amanah, said PAS was neither controlled nor a puppet of the Muslim Brotherhood, and that the party was not answerable to the Islamist organisation. 
Former PAS information chief Datuk Mahfuz Omar said the party had relations with Islamic organisations across the world.
"It's not a problem. Datuk Seri Najib Razak himself has links with Hamas, and Hamas is an offshoot of the Muslim Brotherhood.
BBC reported an unnamed Saudi source as confirming that the RM2.6 billion to Najib was to help him win the 2013 polls, and counter potential Muslim Brotherhood influence in Malaysia. The Saudi source said the donation was made amid concern in Riyadh about the influence of the Egyptian group.
Asked why the Saudis should care about an election in a non-Arab country such as Malaysia, the source told BBC: "The answer lays in their concerns over the rising power of the Muslim Brotherhood, which they consider a terrorist organisation." — The Malaysian Insider